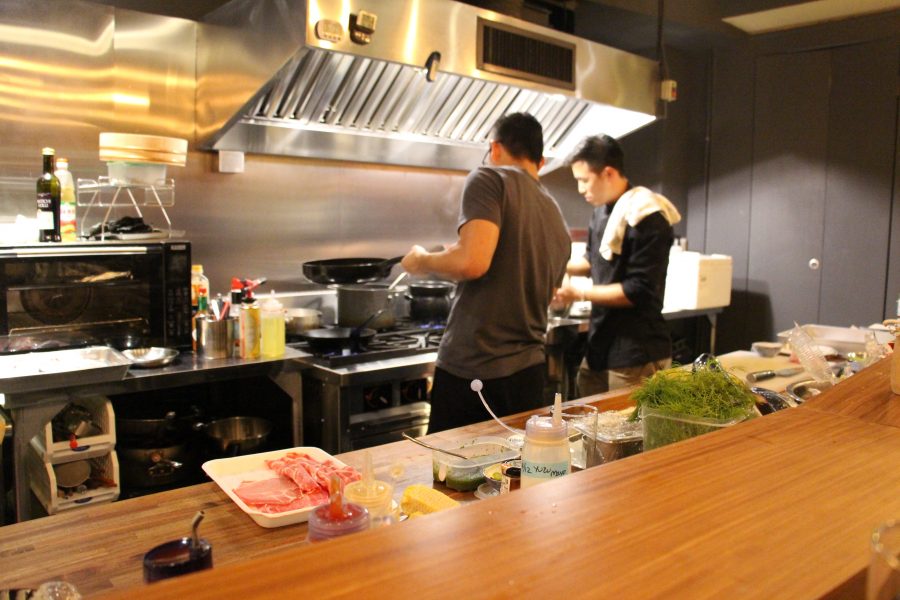 Address: 1F, No. 25, Alley 35, Sec. 6, Zhongshan N. Rd., Shilin District, Taipei, 111
Reservation information: For a set menu meal, reservations are strongly recommended at least one day in advance. All dinners without reservation are welcome to eat at the bar but are only allowed to choose from the a la carte menu.
Hours: Opens everyday from 5:30 p.m. to 10 p.m.


Bread with three hummus dips
Chef Hide's toasted garlic bread is the perfect match for these three creamy and unique hummus dips. The three dips are both pleasing and novel at the same time. The green sauce, cilantro parsley, is made out of coriander leaves (??). I personally hate ??, but when I tasted this hummus with the bread, I didn't even notice the particular scent smell of ??. The yellow sauce with the pepper on top is called roasted bell pepper. It wasn't spicy, and just the right taste. Lastly, the sauce on the top of the picture is made out of eggplant, called roasted beets.



Salmon Yukke
The crunchy seaweed and soft salmon melts in your mouth as soon as you have a bite. The greasiness of the salmon can be solved with a cucumber on top. The amount of both the seaweed and the salmon is just right, so that you won't feel very full after the meal.



New England Clam Chowder
I found it odd that the soup comes in the middle of the meal because it usually comes in the beginning, or if you are Japanese, at the end. The color looks like a pumpkin soup and the taste is unforgettable. A sip of "New England Clam Chowder" will make you forget the dishes you have eaten before. The sweet soup freshens up your mouth before you go on to another dish, so it is like another start of the meal.



Squid chimichurri with yuzu mayo
The most common concern that people have about squid dishes is that is it going to be soft or too chewy. Surprisingly, the squid melted right away without being either too soft or chewy. With cherry tomatoes, the squid's flavor shines.



Yilan Smoked Duck Flatbread
The most special thing about this dish is that it's not a traditional pizza. The dough is a soft flat bread with a garlic sauce melted inside. The disappointing part is that it was incredibly salty compared to the rest of the meal. However, as a cheese lover, it was a pleasing dish for me with brazil cheese and mozzarella.



Pork Belly Tacos with Spicy Korean Sauce
Korean spicy sauces and slow cooked pork are always a perfect match. However, the taco's dough is too thick and easily breaks. I couldn't even finish one taco apparently.



Garlic Clam Pasta
As a cream pasta lover, I enjoyed this meal a lot. Though it was a bit salty, the overall taste was pleasing because of the great combination of chewy noodles and soft clam.