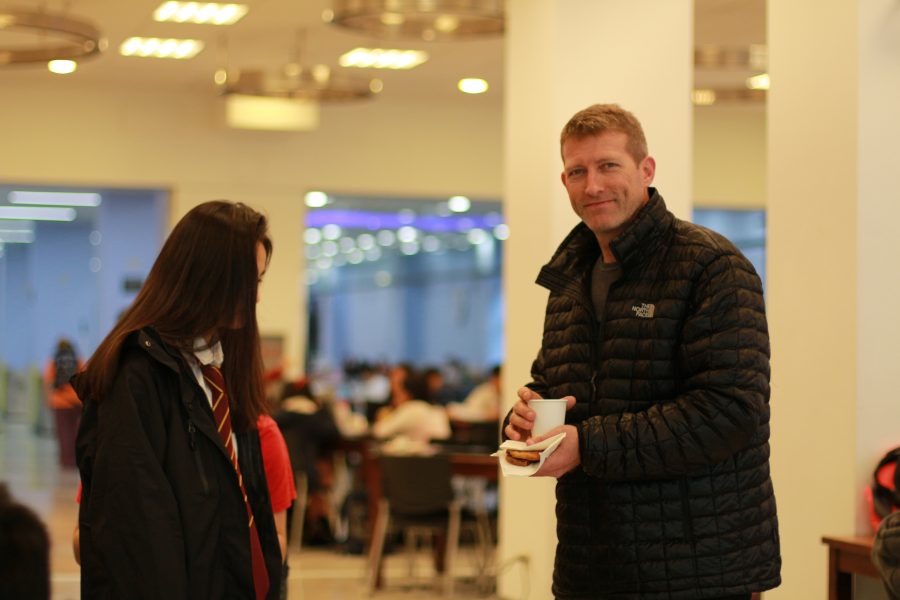 Contributed by Alex D. (9)
Next fall, Mr. Long, TAS PE teacher, will be taking the newly created position of Upper School Dean of Students. His role will be to oversee all student activities which includes student clubs, Winter Frolic, and Prom. In addition, he will be helping to plan advisory group meetings in collaboration with the current class deans and helping to lead upper school character education.
According to Mr. O'Rourke, "it is a new title and it is sort of an evolution of the activity director position." This position is not to be confused with the Associate Principals, in that it will not deal with the student discipline; instead, the Dean of Students will be an advocate for all upper school students.
In short, if you don't already know him, Mr. Long will be someone you want to get to know. With this new job, Mr. Long will be in charge of many positive aspects for students. Mr. O'Rourke is extremely excited about this move and he says that Mr. Long is a "proven leader and a proven student advocate."
Although Mr. Long will be leaving his position as a 9th grade PE teacher, he does plan to continue coaching the girls' soccer team at TAS.  He is eager to take this job because he will be able to "work with a larger group of students."