Netflix: a history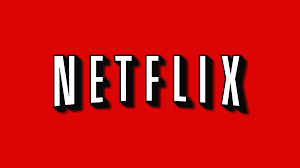 TV shows, otherwise known as the reason you don't have 8 hours of sleep every night, have finally reached their peak. And although they have always been part of our lives, the mass production of TV shows have not been relevant until recently.
Classics such as NBC's Friends, HBO's The Sopranos, and CBS's How I Met Your Mother, among others, laid the groundwork for the today's TV show scene. In terms of ranking, it seems as though we are undergoing a golden age in TV shows. In a ranking made by IMDb that lists the top 100 shows over the past 20 years, over 55% of the shows ranked were from the past five years. Not only that, the opportunities that are open to producers are more widespread than ever.
To understand this change, historical context needs to be put into perspective. The transition between the 90s, early 2000s, and current era, the TV show industry can be marked by the sudden popularity of Netflix. When it was first created in 1997, Netflix was barely on the radar for most viewers. The company found it's niche and rose in popularity in 2013, when the company turned its attention towards accessibility of products, something that was lacking at the time.
With it's humble origins, Netflix has become a global phenomenon and a method of providing watchers with a more accessible system that gives them access to practically anything they want to watch. With a 27.1 million user count in the United States alone, Netflix has skyrocketed in it's popularity since the days when we didn't even know what Netflix was
Since then, a multitude of shows were introduced with genres ranging from Superhero reboots like Jessica Jones, Luke Cage, The Flash, Supergirl, Arrow, and Daredevil, to documentary-style films. Many of these shows have received massive acclaim through Emmy nominations and awards such as The Americans and Chef's Table, both of which won Emmys this year. And it's not just Netflix. Hulu, Amazon, and other social media platforms have also provided viewers with Netflix-like services, also allowing viewers to quickly access that week's new episode.
The recent trend seems to be surrounding the Netflix Originals. House of Cards, and Orange is the New Black, amongst others have captivated the public's interest. Current phenoms Stranger Things and Narcos are projected to be hits in the future and continue the rising popularity of TV shows. According to a report by CNBC News, House of Cards alone had an estimated 5 million people watch it's season 4 premiere, while Orange is the New Black had 6.7 million people watch it's season premiere.
TV shows are back, and this time, it looks like they're staying for good. For the sake of my lack of Saturday night plans, hopefully it stays that way.
Leave a Comment