For every new year, there are new things to look forward to: resolutions, experiences, but most importantly – movies! As 2017 begins, it is finally time to look at the highly anticipated movies that we should all watch this year.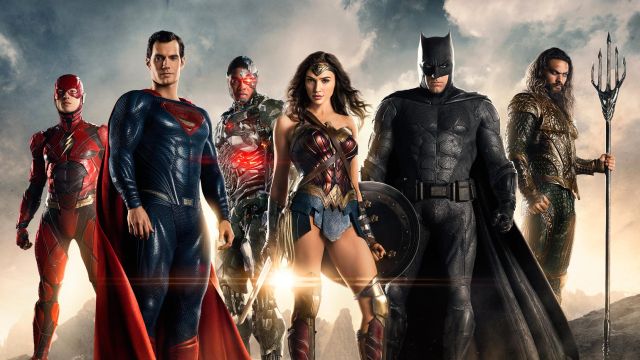 Carrying on from the momentum of last year, this year may be the year of superhero movies. The DC Extended Universe will kick off the year with The LEGO Batman Movie, followed by Wonder Woman, and ending the year with The Justice League. For the first time on the big screen, comic book fans and people around the world will finally get to see DC's most iconic superheroes (Batman, Superman, Wonderwoman, The Flash, Aquaman, and Cyborg) join together. Similarly, Marvel Studios will be coming out with Guardians of the Galaxy Vol. 2, Spiderman: Homecoming, and Thor: Ragnarok. Following Spider-man's huge success in Captain America: Civil War, Your Friendly Neighborhood Spider will have his solo movie in the third Spider-man reboot, which will focus on a younger Peter Parker. Finally, 20th Century Fox will produce the tenth installment of the X-Men series with Logan. This will supposedly be Hugh Jackman's last portrayal as the Wolverine, which is based off of the "Old Man Logan" comic book story arc
Furthermore, this year's notable action movies include the sequels of many franchises. Pirates of the Caribbean: Dead Men Tell No Tales and Transformers: The Last Knight are both the fifth installment of each of their respective film series's while the British-American spy movie Kingsman: The Golden Circle is the sequel of the first film. Star Wars: The Last Jedi and The Fate of the Furious are the eighth installments of their franchises and should be the most successful of the aforementioned action movies due to the popularity of the series. Vin Diesel will be reprising his role as Dominic Toretto who is tempted into the criminal world which leads to the betrayal of those closest to him.
On the more comical side, talking cars and yellow minions return in the computer-animated films Cars 3 and Despicable Me 3 while Captain Underpants will make his animated debut in theaters in Captain Underpants: The First Epic Movie. Accompanying these animations will be the third appearance of the Barden Bellas as they continue their A-Capella brilliance in Pitch Perfect 3 2017 will also bring the first Baywatch movie, based on the television series, starring comedic geniuses Dwayne Johnson and Zac Efron as they attempt to protect their beach.
Evidently, a majority of the movies coming out this year are continuations of franchises that people seem to enjoy. With a wide range of genres and talented actors and actresses, these movies have a lot of potential for entertainment. Let us all hope that these movies will not be disappointments.