September book releases to start your school year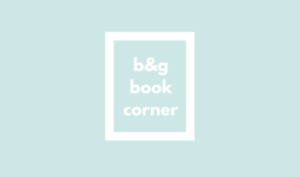 We know the feeling. It's only the beginning of the school year, but we're all already desperate to escape to another world. Our new column, The B&G Book Corner, will help you find the books you need to help you forget about your homework woes. This week, Christine Lin and Shereen Lee share three September releases that will distract you from your impending Math test.
Adam Silvera, They Both Die at the End (Sept. 5; HarperTeen)

Get ready for yet another tearjerker from rising-star young adult author Adam Silvera. His new book, released on Sept. 5, follows the lives of two teens who are destined to die. In the world Silvera has built, an organization called Death Cast accurately predicts "death days": according to the company, Mateo Torrez and Rufus Emeterio are both destined for an early death. In order to cope, they spend their last day together. Their epic explorations of love and friendship take the reader through unexpected paths.
While the plot may seem like a continuation of a thousand fiction tropes, we have faith that Silvera will be able to enthrall his readers with his masterful character development and world-building. "No matter how high-concept the stories are, I want them to feel realistic," says Silvera to Bustle Magazine.
If this is anything like Silvera's heartbreaking debut novel, More Happy Than Not, we'll be reading this book with a box of tissues close at hand.
Photo courtesy of HarperTeen.
---
Allie Brosh, Hyperbole and a Half (Sept. 7; Square Peg)
Starting out as a comic blogger in university, Allie Brosh became an internet sensation for her humorous autobiographical comics, which she posted on her website hyperboleandahalf.blogspot.com. While much of her work centers around light and funny sketches, Brosh has also been quite vocal about her depression in her blog. In a Reddit post, she makes a simple introduction in the second line: "My notable achievements include living with two dogs and being very, very depressed." Her posts regarding her mental illness have garnered thousands of views and positive responses, many from those who have underwent depression as well.
Illustrated in Paintbrush, her works read like precursors to modern-day memes. In 2013, she published a print compilation of all her comics, titled Hyperbole and a Half, which soon became a New York Times bestseller. Five years later, Brosh is back with a sequel. Like the first book, this installment will continue to make quirky commentaries on awkward moments in her life.
Photo courtesy of Square Peg.
---
Marie Lu, Warcross (Sept. 12; G.P. Putnam's Sons Books for Young Readers)
Marie Lu originally captivated thousands of YA readers with her debut dystopian series, Legend. Although Lu has turned to high fantasy in some of her most recent books, she returns to science fiction with Warcross, out Sept. 12. The book takes on the cyberworld in a thriller based around an addictive game called Warcross. Starring bounty hunter Emika Chen, a hacker who prevents illegal betting on Warcross games, Lu spins an intricate story featuring a high-stakes mystery, love, and difficult decisions. Lu's virtual reality world has been described by reviewers as "wildly inventive and wholly realized," and is the first in a new trilogy sure to suck readers in.
Photo courtesy of Putmam's Sons
Leave a Comment