Taipei American School basketball teams travel to Okinawa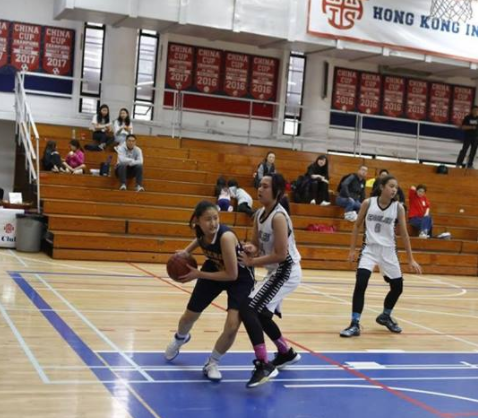 The Taipei American School boys and girls basketball teams traveled to Okinawa for a tournament from Jan. 12-14 at the Marine Base Camp Foster. Since the varsity basketball teams each contained 10 students, but each team needed 12 participants, both the boys and girls teams brought "floaters," or players considered in between the varsity and junior varsity levels.
The boys team consisted of Joseph Pogue ('18), Victor Chang ('18), Daniel Wang ('18), Edward Ang ('18), Andrew Li ('18), Andrew Chu ('19), Andrew Chang ('19), Brecken Jergensen ('19), Daxton Jergensen ('19), Martin Lim ('19), Lucien Chiu ('19), and Wayne Lee ('21).
The girls team included Cheyenne Hsieh ('19), Stephanie Wang ('19), Anya Lai ('19), Jasmine Ding ('19), Catherine Yeh ('18), Maya Rosenshield ('21), Sarah Johnsen ('21), Sabrina Chang ('21), Yuri Noda ('21), Letisha Wang ('21), Amanda Chiu ('20), and Stephanie Shaw ('20).


Basketball coaches Ms. Kim Kawamoto, Mr. Justin Prophet, Mr. Jordan Brown, Mr. David Montgomery, and Mr. Mike Corsini also attended.
The TAS teams played the teams of two Okinawa high schools, the Kadena Panthers of Kadena High School and the Kubasaki Dragons of Kubasaki High School. The girls played three games, a 52-26 win against Kubasaki, and two losses against Kadena with scores of 56-37 and and 56-63.
The boys team played four close games with the two schools over the course of two days.  On Saturday, they played one game each against Kadena and Kubasaki, losing 60-55 and 81-72 respectively, with the Kadena game going into overtime. Sunday saw a 55-51 loss against Kadena and a 63-51 loss against Kubasaki. Martin Lim ('19) says, "I guess playing Okinawa teams was a lot more difficult than I thought, and I think losing all of our games there made us want to win a lot more. Hopefully we can continue to play hard and bring a gold back from IASAS."
Overall, the trip to Okinawa was an opportunity for the varsity basketball players to hone their skills at the beginning of the new semester and practice being adaptable. "During the games, we had to adjust ourselves to their play style, the referees, and regulations," says Joseph. "However, in the end, we were able to learn much about our team's strengths, as well as the weaknesses we can continue to work on as we go into our final stretch toward the IASAS tournament."
Leave a Comment