On Sept. 24, South Korean boy band BTS became the first K-pop group to address the United Nations. Led by their group leader Kim Namjoon, known as RM, the seven boys brought attention to the idea of "speaking yourself" – a concept that ties in to the launching of Generation Unlimited, a new UN initiative on youth empowerment and providing people with secondary education.

Loyal members of the BTS fanbase "ARMY" will tell you that BTS is unlike other bands. They are more than a handful of fashion-forward, photogenic young men with eccentric piercings and fun hair colors. Fronting the cover of Time magazine's newest issue on young leaders around the world, BTS represents a generation of change—members of a culture where groups of people who were not traditionally tasked with political responsibility are beginning to lead movements. While criticism fosters progress, members of the younger, seemingly less political generation are often unfairly attacked.
Even when Kim Kardashian convinced that unnamed man in the oval office to grant Alice Marie Johnson clemency, I'm sure that some members of the "Kardashians have no talent" party questioned what business Kim had in affairs unrelated to latex mini dresses and large bottoms. Headlines read: "Kim Kardashian met With Donald Trump, and Her Outfit Was… a Surprise."
As long as the media continues to take this angle, there won't be many voices left deemed qualified enough to speak up. The idea that an activist or movement has to be perfect in order to be valid is an idea that will eventually eat away at all of the movements that are trying to create necessary change.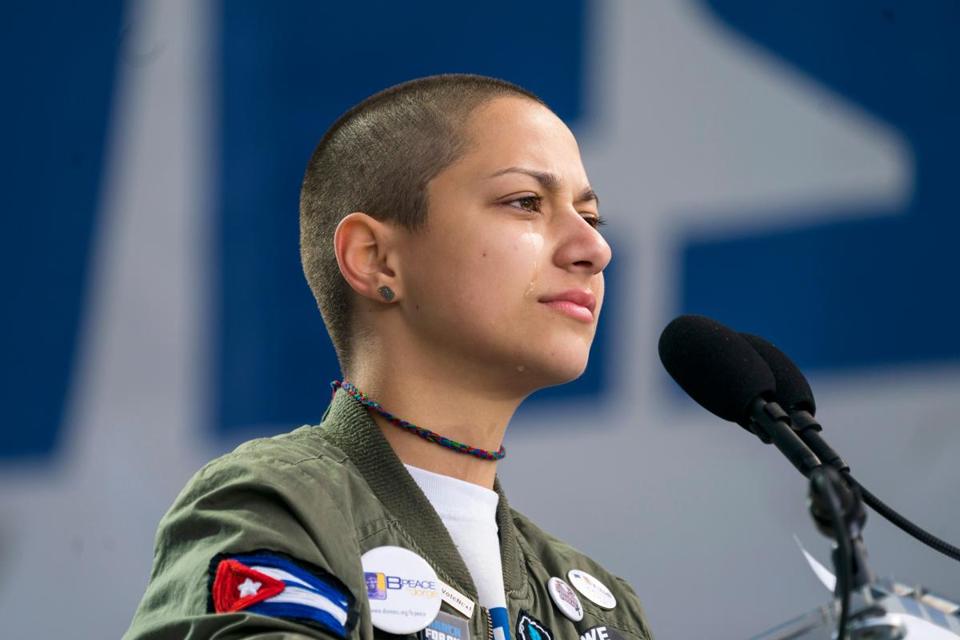 I can understand the instinct to want to criticize seven seemingly clueless pop stars talking about matters that don't perfectly align with the responsibilities that we, as consumers of media, assign them. Overlapping spheres of entertainment and politics is a scary thing, as we witnessed during the 2016 election. But there comes a point where the younger generation grows up, tired of watching people who are in power fail time and time again to make the change that they want to see. This doesn't just happen in Hollywood. At 17, David Hogg, alongside the edgy buzz cut icon Emma Gonzalez, became one of the leaders of the gun control movement. While these young activists were busy "calling BS" on Republican politicians, saying, "we are not trying to take your guns, we are trying to live," Fox News reporter and Dartmouth alumna Laura Ingraham thought it would be appropriate to mock Hogg because he got rejected from four colleges. Resorting to this low blow only sends a very specific message: Stay in your lane, kids.
Politics exist in a frightening realm that so many of us do not dare touch, in fear of the criticism that it is not our right to care.  In fear of the idea that plastic straw bans unfortunately won't single-handedly end global warming, or of all the #MeToos and shootings that we will discover if we look hard enough. But we cannot afford to hesitate. Regardless of whether or not we choose to recognize scary things, they are there.