Fun activities to do during Halloween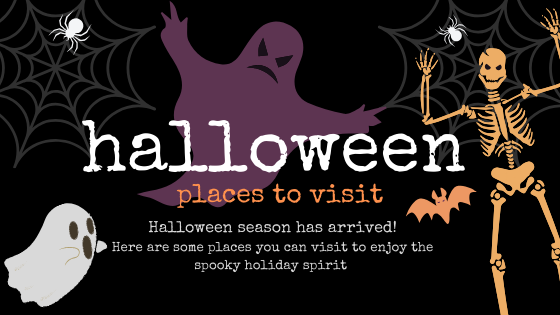 It is that time of the year again, when spooky decorations appear in shops all around Taipei, children can be seen wearing costumes, walking down streets in little groups, candy baskets in hand. The much-anticipated Halloween season has once again arrived.
Halloween is a great time for families to spend time with one another, it can be enjoyable for both adults and children. Here are some of the most unique, thrilling and fun places to visit with family members and friends during Halloween.
Wang Shan pumpkin recreation farm:
Located in Yilan, Wang Shan pumpkin recreation farm is a beautiful place to visit with friends and family if you love nature, and most of all, lots of pumpkins. It is not only very cheap, only 60 NT per ticket (30 NT if you purchase any food or item from their store), but also a great place for taking awesome photos. There are many DIY projects, including painting your own pumpkin mug and making fried pumpkin rolls. There are also many unique foods you can try, such as pumpkin popsicles and pumpkin lattes. It is a great place to visit if you are interested in learning about different species of pumpkins.
Tamsui Pumpkin Tunnel:
The Tamsui Pumpkin Tunnel is another great place to visit if you love exploring and taking beautiful and unique photos with nature. The farm has 5 tube-like vineyards, with different species of squash grown on the inside. Upon entering, you will see pumpkins hanging over your head, with leaves and vines enclosed all around you. There is also no entrance fee. If you are looking for a nice and quiet place to visit, this is definitely for you. 
Minxiong Haunted House: 
If you are looking for some thrilling adventures to spice up the Halloween spirit, the Minxiong Haunted House would be no doubt the best option. Located in Chiayi, this abandoned mansion has been voted as the nation's best haunted mansion and receives many visitors each day. This 3 story baroque mansion built in 1929 was owned by the Liu family. Rumors say that the owner of the mansion had an affair with one of the maids. The maid, after being constantly abused by the owner's wife, drowned herself in a well. After that, every night, spirits would visit the landlord and his wife. People could hear the howling of ghosts, and whoever came close to the well would be struck with bad luck. The Liu family was forced to move but all died sudden deaths. Although these rumors were proved to be false, the mansion's outer appearance gives it an eerie vibe. Hidden among the trees, with crumbling walls and overgrown red bricks, this mansion has become a popular place to visit and photograph. 
Leave a Comment
About the Contributor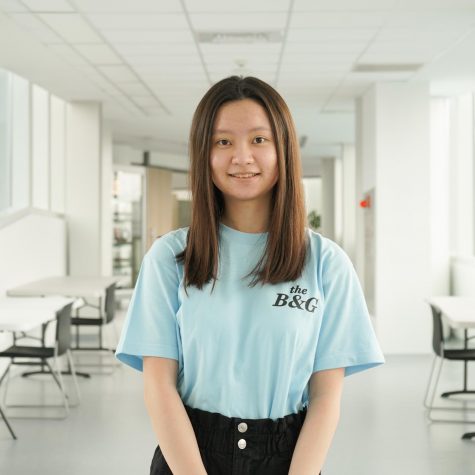 Sharon L. ('22), Managing Editor + News/Sports Section Editor
Sharon is a senior at Taipei American School and the Managing Editor and News/Sports Section Editor for The Blue & Gold. She enjoys reading fantasy...