TAS Speech and Debate rewrites history at Stanford and Berkeley Invitationals
The Taipei American School speech and debate team returned from the Stanford and Berkeley Invitationals last month with several unprecedented accomplishments. 
Seniors McKenzie Engen and Joy Taw were quarter-finalists in Public Forum Debate at the Berkeley Invitational—earning a gold bid for the Tournament of Champions (TOC). Earlier, TAS was the only school to ever earn one TOC bid in Public Forum Debate. McKenzie and Joy just made it two. 
Senior Kelly Phil and freshman Micah Wang were octa-finalists in Varsity Policy Debate, thus earned their fourth bid to the Tournament of Champions. No international school has ever received more than one before. Their next step will be to prepare for the TOC in mid-April which they will attend for the first time. 
Senior Shawn Kao, quarterfinalist in Varsity Impromptu Speaking, and senior Anna Chang  octa-finalist in Varsity Original Oratory, also contributed to the team's success. 
The future for TAS speech and debate seems promising with freshmen and sophomores who likewise made outstanding performances at the Stanford Invitational junior varsity level. 
Sophomore Emma Wu, finished fourth in International Extemp and qualified for the quarter-final in Impromptu. Sophomores and twins, Charlotte Yu and Rachel Yu placed fifth in Duo Interp. And freshmen Ray Wang and Adam Lin were octa-finalists in Policy Debate. 
The TAS speech and debate team has participated in several different tournaments in the US over the past few months. This was their latest accomplishment before turning to focus on the Tournament of Champions and national tournaments.
Leave a Comment
About the Contributor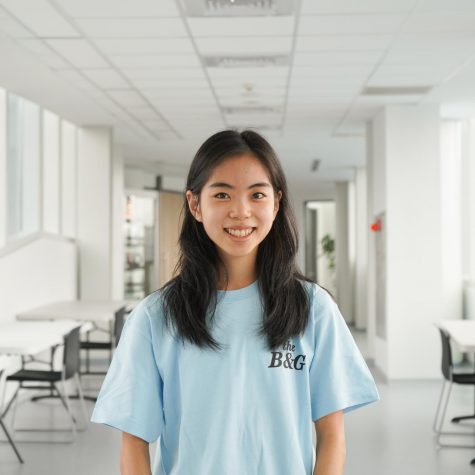 Lana L. ('22), Editor-in-Chief
Lana is the editor-in-chief of the Blue and Gold. She loves to indulge in books and romcoms. She also enjoys hiking and running outdoors. Economic inequality...