TAS Athletics Department announced 2019-2020 student athlete MVP and Coaches' Award through Instagram
On April 30, the Taipei American School athletics Instagram account announced the MVP and coaches' choice awards for this year's student athletes. 
This year, the annual TAS Athletics Banquet has been canceled due to the COVID-19 coronavirus. The Taiwan government has placed strict guidelines for social distancing, which has made gatherings of over 100 people illegal. Thus, an Athletic Banquet would be a breach of social distancing guidelines. To recognize and celebrate the dedicated student athletes from the 2019-2020 school year, the athletics department hopes to use social media as a platform to announce the MVP and coaches' choice awards.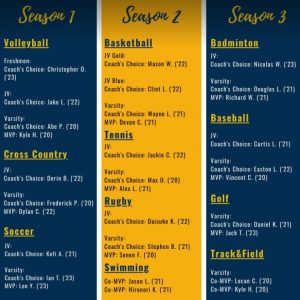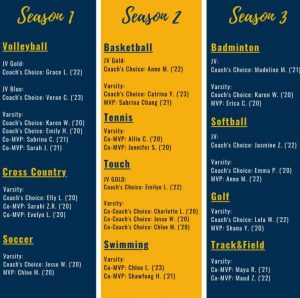 Leave a Comment