REVIEW | "Enola Holmes", a new Netflix film exploring feminism and identity
Rate: 5/5 stars
"Enola Holmes", a newly released 2020 film available on Netflix, has been well-received by its viewers. This new film is another Sherlock Holmes spinoff, following Sherlock's younger sister Enola Holmes on a search for her missing mother, while evading her two brothers, Sherlock and Mycroft, on her journey helping a runaway lord.
The movie is based on the Young Adult novel series "Enola Holmes" by Nancy Springer, and the film was directed by Harry Bradbeer.
The movie takes on an interesting and unique approach as the narrator is Enola herself. Millie Bobby Brown, the actor for Enola Holmes, speaks directly to the viewers throughout the movie, making it very engaging from beginning to end.
The movie takes place in 19th century England, where it explores topics and historical movements such as women's suffrage and feminism. Following Enola Holmes' journey in finding her own identity and place in society, the story conveys the message that conflicts can be resolved in ways other than violence.
Combining mystery and humor, the movie tackles serious issues of gender expectations with a refreshing and exhilarating approach.
"Enola Holmes" is definitely enjoyable for all audiences, especially fans of Sherlock Holmes. Although the focus of this movie is on Sherlock's sister, her wit, intelligence and charm is on par with Sherlock.
Although some may criticize this movie for straying too far from Sherlock's story. As a Sherlock Holmes fan, I still thoroughly enjoyed it. This movie can stand on its own, and it is definitely worth watching.
Leave a Comment
About the Contributor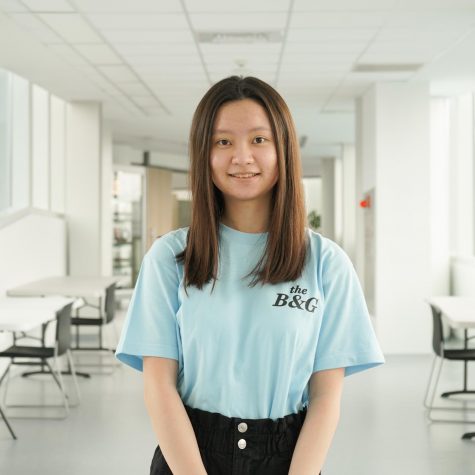 Sharon L. ('22), Managing Editor + News/Sports Section Editor
Sharon is a senior at Taipei American School and the Managing Editor and News/Sports Section Editor for The Blue & Gold. She enjoys reading fantasy...