Psychological thrillers that will make you question reality
Psychological thrillers have long been one of the most popular genres in films. With elements of mystery, action, horror and drama, they have the ability to twist your mind and elicit feelings of paranoia. Here are five unique psychological thrillers that will force you to question everything. 
Get Out
Rate: 4 stars 
When Chris, an African American man, visits his Caucasion girlfriend's parents' family estate, he encounters many disturbing discoveries that forces him to rethink his relationship. This movie is incredibly thought provoking as it points out many racial issues prevalent in our society, especially the issue of casual racism which is often overlooked. 
Behind Her Eyes 
Rate: 5 stars 
A single mother begins an affair with her psychiatrist boss, and also secretly befriends his wife. With many unexpected twists, this series constantly keeps you on your toes, and the ending is especially shocking. This television series covers topics such as lucid dreaming, astral projection and battles of addiction and trauma. 
Black Swan 
Rate: 4 stars 
Nina, a dedicated ballerina, struggles to maintain a grasp on reality after winning the lead role in Tchaikovsky's "Swan Lake." Facing competition from new dancer Lily and pressures from the company to portray both the innocent white swan and the evil black swan, Nina spirals into madness. This movie reveals the sacrifices of a dancer, but it also deals with the topic of perfection and paranoia. 
Gone Girl 
Rate: 4.5 stars 
Nick Dunne and his wife Amy are seemingly the perfect married couple. However, this all changes when Amy goes missing and Nick is suddenly accused of murdering her. This movie forces you to question Nick and Amy's true identity and intentions.
Us  
Rate: 4.5 stars
Four masked strangers break into Adelaide Wilson's home, where she is staying with her husband, daughter and son. Haunted by her traumatic past, Adelaide's worst fears become true when her family is forced to fight for their survival against these stranger lookalikes. Despite being a horror story, this movie contains deeper messages that forces you to ponder questions of human nature and wealth inequality. 
Leave a Comment
About the Writer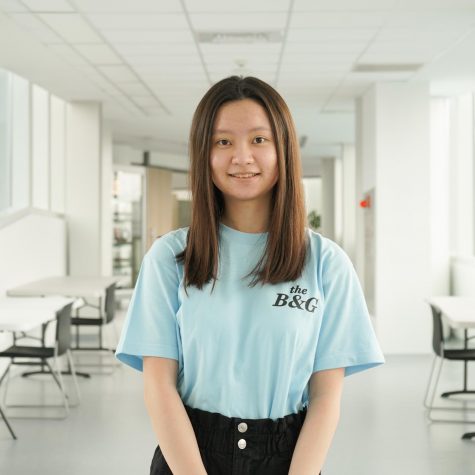 Sharon L. ('22), Managing Editor + News/Sports Section Editor
Sharon is a senior at Taipei American School and the Managing Editor and News/Sports Section Editor for The Blue & Gold. She enjoys reading fantasy...