Prom canceled a few days prior
Taipei American School hosted a prom this year after a one-year hiatus due to the COVID-19 coronavirus pandemic. This year's theme was Old Shanghai. However, COVID-19 protocols were still strictly in place, requiring everyone in attendance to wear their masks and maintain social distancing. The only time when students were allowed to remove their masks was while they were having dinner.
Many upper school students were not happy with the COVID-19 restrictions, namely, having to wear masks. "It came to my attention that students did not want to wear masks at prom, which came as no surprise to me," Dr. Daniel Long, the upper school dean of students, said. To lighten up the situation, the prom committee considered providing decorative masks for everyone. 
Additionally, the prom committee made the decision to substitute the traditional buffet with set meals for each student. There were a wide range of options provided, including vegetarian meal sets.  
COVID-19 complications were not the only struggle in planning this year's prom. In past years, prom heads usually started preparing for prom in December. On the contrary, conversations regarding this year's prom only began sometime in March this year. 
"We weren't sure whether prom was still on until last week [the week before March 26]," co-prom head Melissa Chang ('21, she/her) said. 
This late start in planning is the aftermath of TAS parents' attempt to host proms independently from TAS. TAS parents made this decision because of the COVID restrictions, which, they hoped not to implement in their own privately hosted prom. However, after many complications, TAS parents decided to hand the prom planning process back to the TAS prom committee. 
For many upperclassmen, prom is a long-awaited tradition that may be the highlight of their high school career. "I think prom is special because it's a night that gives juniors and seniors the opportunity to dress up and just have fun," Steffie Lee ('22, she/her) said. 
Leave a Comment
About the Contributor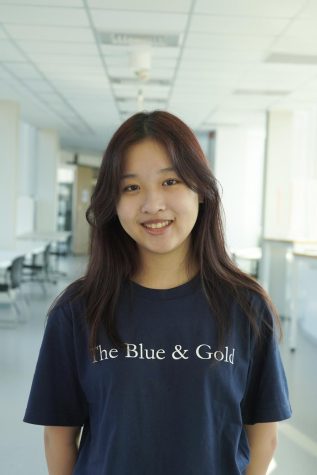 Katherine M. ('24), Staff Writer
Katherine is a staff writer for The Blue and Gold. This year, she is a returning student after moving back from New Jersey. In her free time, she enjoys...