Walk for Refugees makes its comeback this year
Although the Walk for Refugees walkathon event at Taipei American School was cancelled last year due to COVID-19 coronavirus complications, it has been renewed with Syria as the theme this year. This year's walkathon was hosted on April 16, while the teacher karaoke took place on April 23. 
The Walk for Refugees event strives to raise funds and promote awareness for the refugees around the world by creating school events in which students can participate and fund for its cause. "This event re-energizes students as it brings us together as a community and brings joy to everyone," sponsor Mrs. Darby Sinclair (she/her) said. 
It has been a decade since the beginning of Syria's refugee crisis where 6.6 million people fled from Syria and over 70% living in poverty. "This year, we hope to have a personal and poignant revisit to what remains as the world's largest refugee crisis — a visit that will hopefully highlight the lasting effects of internal conflict and war," President Hironori Kondo ('21, he/him) said. 
When asked about his decision to participate, runner Charlie Hudson ('24, he/him) talked about the perpetuating conflict. "People in Syria have lost part of their lives because of the Civil War," Charlie said. "So the important thing that we're doing is that we're raising money for them and hopefully giving them a better life."
Students had the opportunity to pledge specific runners or the general event, or give flat donations. In this year's walkathon, a total of 500,000 NTD has been raised thanks to more than 180 participants. Even with the mask restrictions, the participants remained enthusiastic. 
Refugee crises around the world are rarely discussed in  TAS, but through the walkathon, students are getting educated and involved in providing support to the refugees in Syria. "I think this event does a great job of steering our attention back to the Syrian refugee crisis," Outreach officer Andrea Yiu ('24, she/they) said.
This year's Walk for Refugees event turned out to be a huge success and all the officers were extremely thankful and appreciated everyone's contribution. "We thank the TAS administration, faculty, and support staff for tirelessly working to ensure our walkathon could be reborn this year in safe conditions," Outreach officer Ethan Yang ('22, he/him) said. 
Leave a Comment
About the Contributors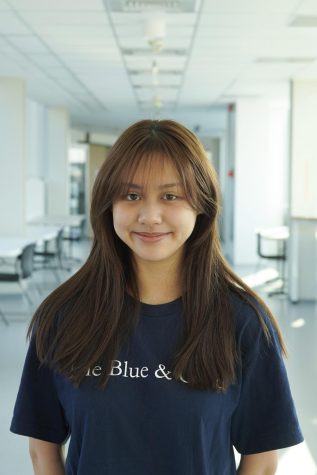 Abby C. ('24), Director of Social Media
Abby is the social media director of The Blue & Gold. She has lived in Taiwan most of her life and enjoys traveling, music, reading and playing with...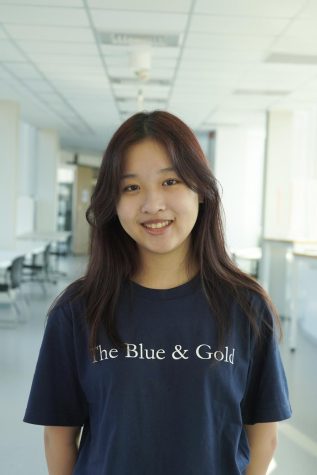 Katherine M. ('24), Staff Writer
Katherine is a staff writer for The Blue and Gold. This year, she is a returning student after moving back from New Jersey. In her free time, she enjoys...