Are Senior Trips Still Happening?
Despite ongoing safety concerns regarding the COVID-19 coronavirus, senior graduation trips remain a treasured tradition for graduates as their high school career comes to a close.
But are senior trips still happening? The short answer is yes, but travel restrictions have made the planning a little more complicated than in previous years.
Many senior friend groups are planning on spending their summer in Taiwan before they go their separate ways due to the limited access to other countries. Sofia Liu ('21, she/her) and her friends have not traveled around much of Taiwan, so they want to spend their summer touring places like Penghu before departing for college.
"Senior graduation trips celebrate all the work that I've put into high school. My whole schooling has basically built up to this one moment of graduating and going off to college," Sofia said.
Erin Huang ('21, she/her), Julianne Vaughan ('21, she/her) and her friends have similar summer plans to travel around the island. "I think Taiwan is a beautiful country, so I would like to explore it in depth," Julianne said.
The new travel bubble that opened up this April between Palau and Taiwan allows for seniors to plan their trips with a wider range of locations. According to Taiwan News, Taiwan is also discussing more travel bubbles opportunities with Japan, Singapore, South Korea and Vietnam. However, because many seniors have already planned their trip, a last-minute flight to Palau may not be a feasible option for many.
However, not all seniors are planning to travel with their friends this year. Matthew Chuang ('21, he/him) plans to stay in Taipei rather than travel, which he largely attributed to his introverted personality. He offered a piece of advice for any underclassmen that may feel similarly: "There's almost a sense of peer pressure when it comes to [senior trips]," Matthew said. "They're fun if you like that environment and the crowd, but don't feel like you have to go."
Many seniors are excited to travel with their friends, as this may be the last time everyone will be able to see each other  before college "[The senior trip] is our goodbye trip and also the beginning of our future," Erin said.
Leave a Comment
About the Contributor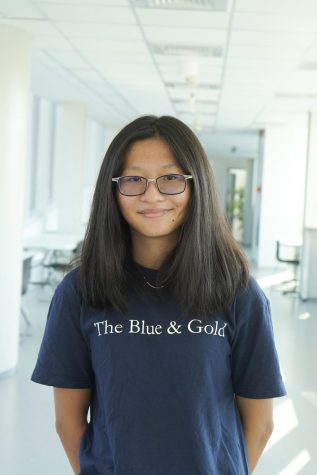 Victoria H. ('24), Online Managing Editor
Victoria is the Managing Editor of Online for The Blue & Gold. She has lived in Taiwan her entire life and has been attending TAS since lower school....