Students react to the new COVID-19 guidelines at TAS
Taipei American School implemented a variety of changes to adhere to COVID-19 coronavirus guidelines as the 2021-2022 school year starts, leaving returning students with mixed reactions.
One change made this year was the placement of plastic partitions on the cafeteria tables to prevent any unmasked interactions between students when they are eating. Another change was the addition of tables around the school for quiet studying and lounging while maintaining social distancing guidelines. Students are also now allowed to enter certain teachers' classrooms to work.
Without doubt, the new changes make communication between students harder. Many students have reported that they must shout over one another in order to understand what their friends were saying. Some even resort to texting.
While students find these changes inconvenient, most understand that following the new guidelines are necessary for safety reasons. "Even though [school] may not be the same as before, I think the boards in the cafeteria are necessary to keep everybody safe," Jay Ann K. ('23, she/her) said.
Many students believe that they feel more isolated from their peers, especially for freshman students who are currently adjusting to their high school lives. "The changes [implemented to maintain social distance] really make you feel more by yourself since you can't really be around friends a lot," Sofia H. ('25, she/her) said.
The new changes may be inconvenient yet are necessary. Resilience and support for one another will be crucial to maintain our collective effort to stay safe.
Leave a Comment
About the Contributors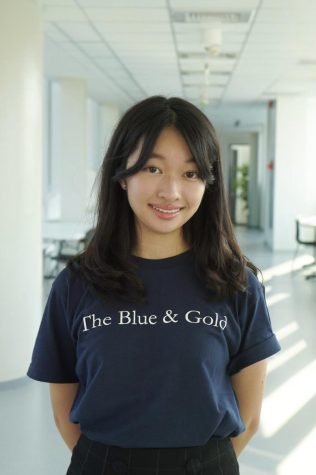 Amber W. ('23), Co-Editor-in-Chief
Amber is the co-editor-in-chief of The Blue & Gold. She has lived in Taiwan her entire life and has been at TAS since first grade. When she is not...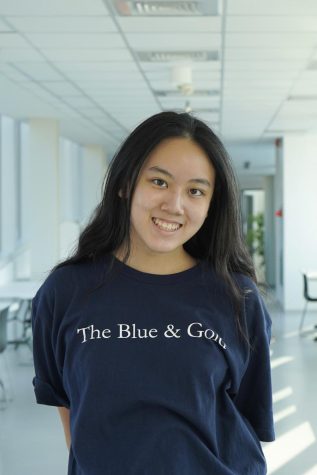 Ariel L. ('23), Print Managing Editor
Ariel is the Blue & Gold's Managing Editor of Print. She has lived in Taiwan for most of her life and spends her free time reading, sewing and watching...