TAS faculty members who played college sports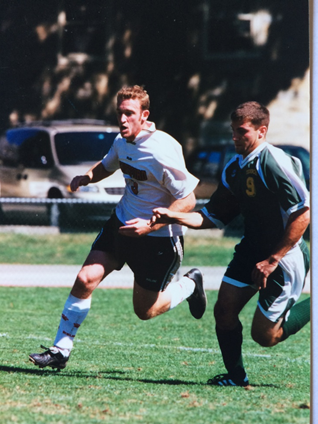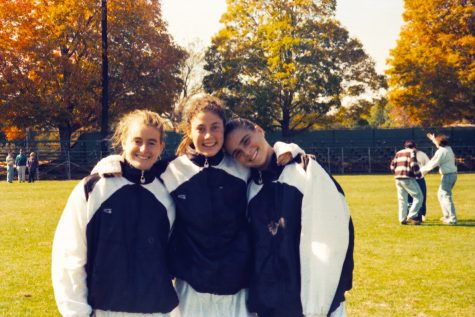 Taipei American School (TAS) teachers have a wide range of skills, from teaching a variety of subjects to coaching varsity sports teams. It is no surprise that many teachers have played sports in college.
Ms. Hannah Limmer (she/her), the associate athletics director and coach of the varsity softball team, attended West Texas A&M University to play Division 2 softball for the West Texas A&M University Lady Buffaloes. Although she was recruited to be a catcher, Ms. Limmer also played as an outfielder. She started playing T-ball, a game similar to baseball but players bat with a tee, at 4 years old and occasionally played with the varsity softball team.
Being a student-athlete, learning time management was a big part of her college experience. With the stress from homework, tests and practices, Ms. Limmer found it worthwhile to make sure she stayed on top of her work. Besides being able to manage her time well, Ms. Limmer also found that the friendships she made with her teammates and coaches really stuck with her.
"I still have a good relationship with my coaches from college," Ms. Limmer said, "I still talk to some of my teammates."
Ms. Limmer suggests that student-athletes, especially those who are interested in playing in collegiate level sports, should work hard, both academically and while playing their sport. Especially with COVID-19 coronavirus, it may be hard to stay passionate about a sport. "Find the things that you haven't already found you love about the sport and focus on that," Ms. Limmer said.
Mrs. Becca Budde (she/her), a middle school counselor, attended Princeton University and played Division 1 soccer with the Princeton Tigers. She was usually a center midfielder, a position that plays both offense and defense. Mrs. Budde had played soccer since she was about 4 years old until she started a family and no longer had enough time.
Soccer is a highly competitive team game that requires communication and bonding with one's teammates. So it is no surprise that Mrs. Budde's favorite part is when her team is able to work together and play their best.
"When you are on a team and everyone is playing well, it just feels like magic," Mrs. Budde said. "I think that it's an awesome lesson for anyone at any level of sport to just learn how to be a good teammate."
Playing a sport, especially collegiate level sports, requires time as well as dedication. However, as a college student, Mrs. Budde often found her time split between practice and education. Thus, learning how to manage her time well became a vital part of her college life.
Mr. Jordan Brown (he/him), an upper school history teacher and assistant coach for the varsity boys basketball team, played soccer for Haverford College. Even though he played multiple sports throughout high school, he felt that soccer was his best sport and decided to continue playing soccer in college. At Haverford, Mr. Brown played as both a striker and wing. Strikers were placed the closest to the opposing team's goal, their job was to score or create opportunities for their teammates to score. Wing players were placed on the left or right side of the striker. They play both defense and offense. Although he does not play in Taiwan leagues, Mr. Brown occasionally referees and plays during faculty soccer scrimmages at school.
"It was good to play with a group of guys and play with them for years," Mr. Brown said, "I made some good relationships [through playing on the team]."
Mr. Brown advises students to seek and try different sports as high school is a time for exploration and finding passion. As someone who played three sports in high school, Mr. Brown believes that the experience positively impacted him and is something he would never change.
Countless teachers at Taipei American School played a sport in college and some even played in professional leagues before moving to Taiwan. Regardless of what they teach now, TAS teachers have shared similar experiences with current student-athletes.
Leave a Comment
About the Contributor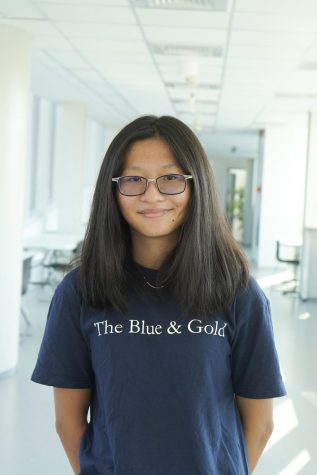 Victoria H. ('24), Online Managing Editor
Victoria is the Managing Editor of Online for The Blue & Gold. She has lived in Taiwan her entire life and has been attending TAS since lower school....