"The House in the Cerulean Sea": a tale on acceptance and family
Rating: 5 stars 
A New York Times, USA Today and Washington Post Bestseller, "The House in the Cerulean Sea" by TJ Klune, is one of the most heartwarming and enchanting novels ever written. 
Featuring themes of acceptance, love and trust, the story follows Linus Baker, a lonely caseworker at the Department in Charge Of Magical Youth, as he tackles a highly classified assignment to the Marsyas Island Orphanage. Linus is in charge of assessing and reporting on this orphanage to the Extremely Upper Management of the government, whereupon the fate of the orphanage will be determined. 
Always one to abide by the rules, Linus Baker never thought his mundane life could change in just one day. Upon encountering the enigmatic caretaker of the orphanage, Arthur Parnassus, and the six dangerous children: a gnome, a sprite, a wyvern, an unidentifiable green blob, a were-Pomeranian, and the Antichrist, Linus learns to set aside his fears and step out of his comfort zone, as many of his preconceived judgements towards the magical children and the government were thoroughly challenged. 
The characters are easy to love for their wonderful personalities and great humor. This captivating novel will definitely pull on the heartstrings of readers of all ages. It is the perfect mixture between fantasy and reality, highlighting many relatable messages in a whimsical light.  
Although the book is more focused on the theme of finding a family who will accept you for who you are, the book also features beautiful romance through LGBTQ+ representation. 
The story does not involve much intense action or combat, and mainly focuses on building relationships and exploring the depth and growth of each character. The author has a beautiful writing style that brings characters and locations to life, painting beautiful images of warm beaches and lush gardens in our mind. 
I strongly recommend this book to any fantasy lovers, or anyone interested in venturing into the fantasy genre. This book is perfect if you wish to relax and unwind from stress. It should definitely be on top of your to-read list as it will not disappoint.
Leave a Comment
About the Contributor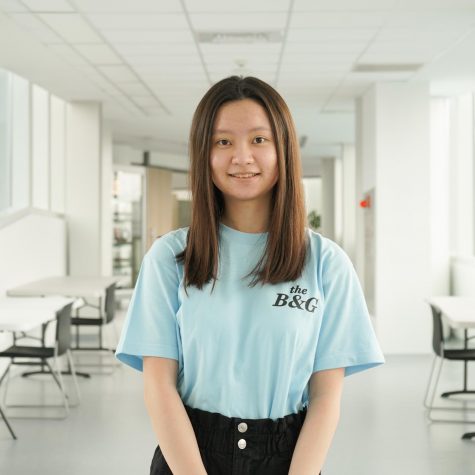 Sharon L. ('22), Managing Editor + News/Sports Section Editor
Sharon is a senior at Taipei American School and the Managing Editor and News/Sports Section Editor for The Blue & Gold. She enjoys reading fantasy...