History department renovates curriculum to foster global perspective
All incoming upper school students at Taipei American School (TAS) will be required to study Asian and world history, starting from the 2022-2023 school year. European history will no longer be a mandatory course. 
The graduation requirement of three history credits will remain unchanged. 
However, world history will replace the European history mandate for sophomores. They will have a choice to enroll in the AP or regular curriculum. 
History of Asia will be the single and mandatory course offered to freshmen. They will no longer have the alternative choice to take AP World History.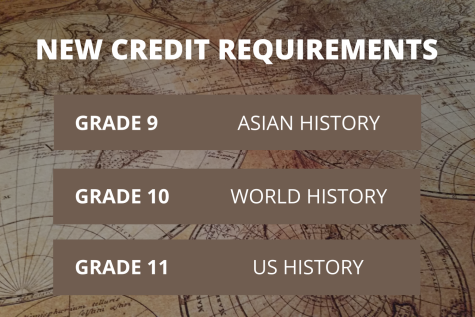 The renewed curriculum aims to provide students with a more global look at history as opposed to the Eurocentric view previously reinforced by the European history mandate. 
"Let's face it, European history focuses a lot on North Western European history. And I was like… all this stuff gets left out," History and Social Studies Department Chair Dr. Brandon Maguire said, pointing to the rest of the globe.
TAS's dual identity as an American school in Taiwan reaffirms the necessity for students to gain a comprehensive understanding of world history, including that of East Asia. The renewed history curriculum further reflects the school's mission statement to provide an American-based education with a global perspective. 
The renovation will facilitate the history and social studies department's recommitment to its focus "to create historically knowledgeable, analytical individuals who have an understanding of their place in the world," as stated on the TAS website. 
"We are Taipei American School, which means we should definitely be teaching the history of where we are…and we want to be teaching the history of America [as well]," Dr. Maguire said. "And the way we approach that…can be better."
Beyond fostering a more global perspective of history, the change aims to equip students with valuable skills, including learning to write an academic research paper, at an earlier stage. 
Students write a research paper on a topic choice in History of Asia. Those enrolled in AP World History, who typically take AP European History and AP US History in their subsequent years, are not exposed to the experience until the second semester of their junior year. 
"[Under the new curriculum,] every kid gets to get the skills of being in the History of Asia that first year, so they're set up for success later on," Dr. Maguire said. 
The department plans to redesign the world history curriculum by incorporating essential lessons from the current European history courses. It also plans to address the gaps uncovered in History of Asia and the marginalization of the many populations and regions of the world, such as Native Americans and Sub-Saharan Africa. 
"[The history department will look at how to teach students that] it's a world, not just a European world, or an East Asian world. It's a world," Dr. Maguire said. 
A subsidiary rationale for this change is to alleviate the anxiety inflicted on freshmen to take the most rigorous courses. "I think it takes off…[the] artificial pressure on ninth graders," Dr. Maguire said. 
Both the regular and AP European history courses will still be offered as electives. Juniors and seniors who have taken an AP history course or received department permission may enroll in AP European History. An exception will be made for current freshmen in AP World History, as they will still be able to take AP European History next year, as sophomores.
"It's an important change," Dr. Maguire said. "[The new curriculum will teach students] how we're more interconnected and similar than we are different."
Leave a Comment
About the Contributor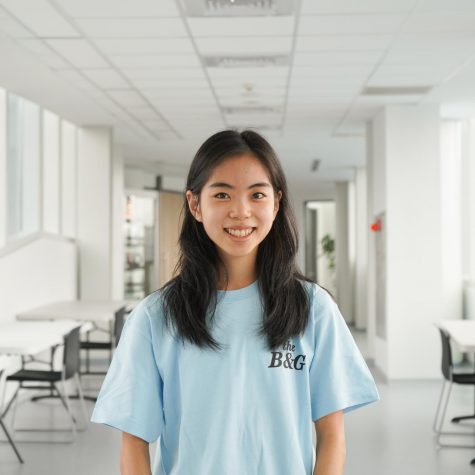 Lana L. ('22), Editor-in-Chief
Lana is the editor-in-chief of the Blue and Gold. She loves to indulge in books and romcoms. She also enjoys hiking and running outdoors. Economic inequality...