How journalism has evolved throughout the years
As we progress into a world where media and technology center our everyday lives, it is essential to acknowledge that journalism has also hopped on the bandwagon to join the media-focused world. Digital journalism has popularized itself in the public sphere for the last 30 years, with Millennials and Gen Z contributing in helping society immerse themselves in digital journalism.
Ms. Lindsey Kundel (she/her), Taipei American School's director of communications and marketing, has been in the journalism field for years, allowing her to deduce the reason why journalism has moved to a digital sphere.
"Journalism has been going through a major shift because of the downfall of print journalism, which has caused the need to rethink how to pay for journalism. Without a strong print base, there will no longer be a strong advertising base," she said. "Organizations such as The New York Times have begun to set a new industry standard by building sophisticated subscription models."
Ms. Kundel also believes that the introduction of technology has allowed more people in society to take part in journalism, even in day-to-day life. "The advent of smartphones with increasingly high-quality photo and video capabilities have allowed almost anybody to self-publish and to become citizen journalists, even if the quality or the writing or the fact-checking of traditional journalism aren't there," she said.
Adrienne Shih ('14, she/her), TAS alumna and audience engagement/digital editor at the Los Angeles Times, believes that journalism is expanding in the media-centered world, introducing a variety of communication systems that would not have been formed without the influence of technology.
"We're seeing a lot more being done in spaces that traditionally we never thought of as 'journalism': think newsroom live events, forays into virtual reality and chatbots and investment in newsroom product and tech teams," she said. "Journalism has always been in the service of readers, and I think that the industry is now finding new [and] innovative ways to meet readers where they are."
Both Ms. Kundel and Adrienne have experienced situations where they realized that journalism is transforming more rapidly than they presumed.
Since the videography aspect emerged later in her career, Ms. Kundel has been struggling to produce high-quality journalistic videography as she has difficulty editing videos. "I've been very open with my students in the past that my video skills are an area that I need to work on as a journalist, and it's something that I want each of my students to succeed in," she said. "Today, whether you are going into traditional journalism or any other kind of communications field, if you don't have video skills, you don't have a lot, so I highly encourage anyone who is even remotely interested in journalism to make sure that they are investing time and resources into videography."
Working in a digital-first team, it is necessary for Adrienne to help guide the newsroom towards a variety of changes. At times, it can be hard for her to keep up with the newest trends, especially on the social media aspect.
"There was one instance on our team when we were considering whether or not to start an LA Times TikTok account— the Washington Post had a successful account and several news publishers had also jumped on the platform," Adrienne said. "But as with any new project or platform, you always have to consider how you're going to keep it alive, so we ended up not starting an account… because we didn't have a concrete strategy that we felt we could throw resources behind."
Although they are both experienced journalists who are avid in aiding the evolution of journalism, Ms. Kundel and Adrienne have different views on the future of journalism.
Ms. Kundel believes that the spread of digital journalism can be detrimental by causing local newspapers to rapidly diminish since societies prioritize common languages in their papers. "I have a lot of fears about local journalistic organizations dying out, especially when it comes to different language or cultural coverage," she said. "For example, if we're only producing mostly English language news coverage around the world, there will be so many inherent biases in that. Local journalism is incredibly important in terms of representation."
However, Adrienne states that digital journalism will allow people to expand their creativity in producing more branches of communications. "In the past few years, we've seen an explosion in video and audio formats of presenting work, so I think that sort of creativity is just going to continue to grow," she said. " I think newsrooms will just continue to expand their tech teams, whether that be hiring more engineers, product managers or designers."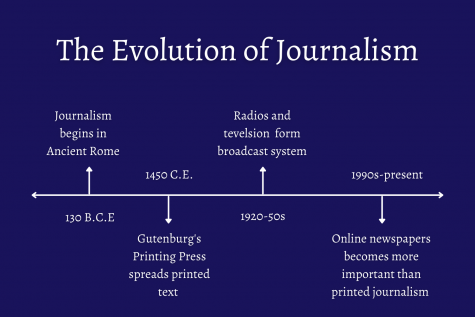 Leave a Comment
About the Contributor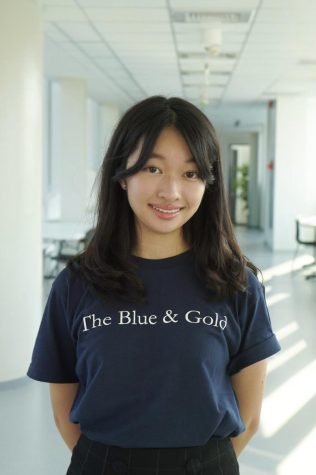 Amber W. ('23), Co-Editor-in-Chief
Amber is the co-editor-in-chief of The Blue & Gold. She has lived in Taiwan her entire life and has been at TAS since first grade. When she is not...