TAS dancers attend online dance exchange hosted by SAS
Taipei American School (TAS) students attended an online dance exchange hosted by Singapore American School (SAS) two weeks ago, where they had the opportunity to take master classes and work on collaborative projects. According to Mrs. Deborah Flemming, upper school dance teacher, the annual exchange is held in person and hosted by different Interscholastic Association of South East Asian (IASAS) schools; however, due to COVID-19 coronavirus, the exchange was modified to be virtual this year. 
The event began on Friday night with a meet and welcome session running from 4:00 to 5:45 p.m., followed by a hip-hop class. Three students participated on Friday and were supervised by Ms. Kendra Ing, a lower school performing arts and dance teacher. "The hip hop class was more in my comfort zone," Daniel Y. ('23, he/him), one of the dancers who attended, said. 
Since all the classes were taught by instructors outside of TAS, the style of each choreographer was different from what TAS dancers are accustomed to. "They focus on more intricate movements, whereas we focus a lot more on our extensions," Daniel said.
On Saturday, the schedule ran from 9 a.m. to 5 p.m., consisting of a warm-up, two collaborative projects, and three master classes of various dance styles. According to Sherry L. ('24, she/her), one of the dancers who attended on Saturday, the jazz and contemporary classes were similar to the TAS dance style, but the street jazz class was more different. "It was fun to see my classmates try new styles that I don't usually get to see them dance," Daniel said. 
During the collaborative classes, dancers split into breakout rooms and worked with other students through zoom, using the camera and framing on the screen to guide their choreography. "The students were able to utilize the fact that they were on zoom and not in person somewhat to their advantage," Daniel said. 
The exchange being virtual this year definitely altered the dynamic. As mentioned earlier, dancers were able to utilize zoom during the mini choreography projects, and it also made the event somewhat more organized. However, taking classes virtually was a challenge for everyone. 
"It is hard to learn the dances online especially because the teacher is not mirrored," Daniel said. Usually, when learning choreography, the teacher faces the mirror so that the dancers can mimic their movements.
"The first class was all floorwork and everyone got really confused about which way to go," Sherry said. The delay over zoom also led to the music constantly lagging, making it more difficult to follow along. 
While there were struggles with the experience being virtual, the exchange provided TAS dancers with an opportunity to meet students from other schools and try new choreography. "I would definitely recommend others to try it in the future," Sherry said. "It was already really fun even through Zoom and there was a lot of bonding time with the other dancers."
Leave a Comment
About the Contributor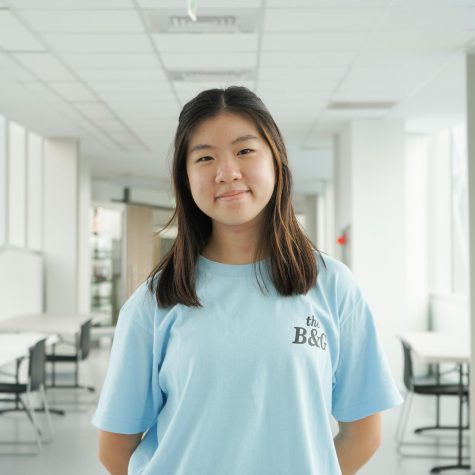 Annie H. ('23), Staff Writer
Annie is a junior at Taipei American School. She is originally from Seattle, Washington and came to Taipei in 8th grade. She is passionate about dance,...