Dr. Long teaches History of Asia to substitute for teacher overseas
Dr. Daniel Long, the upper school dean of students,  substitutes for new Upper School History Teacher Ms. Liz Albert's History of Asia class while she remains overseas due to COVID-19 restrictions. She is unable to teach the History of Asia class in person until she arrives on campus. 
Dr. Long has had some experience teaching health and elementary social studies classes prior to his current position, but this is his first time teaching History of Asia. "I don't have the knowledge about or experience in teaching history that Dr. Maguire, Ms. Sinclair or Mr. Brown might have, but I feel like I can connect the students with what we're learning in History of Asia, to a degree that I trust is interesting," Dr. Long said. 
Dr. Long has always treated social studies as a background interest, which gives him the opportunity to learn a little from the content he is teaching and see it from a student's point of view, allowing him to figure out the best strategy to get students excited and ready to learn about history at 7:45 a.m. 
Charlene Chiang ('25, she/they), Dr. Long's student, mentioned a teaching technique Dr. Long uses to get the students' interests. "Dr. Long would bring in artifacts that are related to the topic we are studying, such as fishing nets. It gives us a better idea of what we are learning about and it makes class more interesting," Charlene said. 
Jed Morgan ('25, he/him), a History of Asia student, explains that Dr. Long uses in class projects as a strategy to get students more involved in the process of learning. "Instead of doing textbook work all the time, you learn together and you get to see things from that time period," Jed said. 
Dr. Long believes that this class is a positive experience for both himself and the students. It not only sets students up for success in future history classes, but also allows them to draw connections to modern society. "If the students put in the work and effort to learn in this class, they can also find that this applies to what is going on in our world today," Dr. Long said. 
Leave a Comment
About the Contributor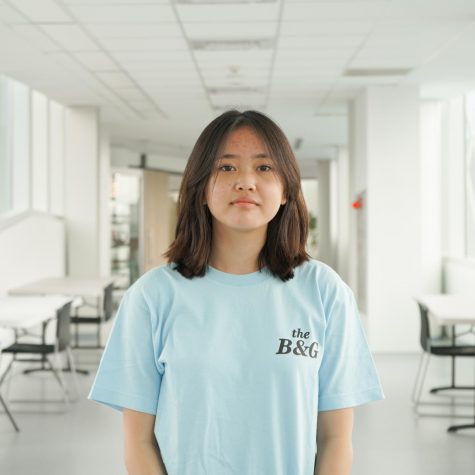 Ashley T. ('25), Staff Writer
Ashley is a freshman at Taipei American School. Her favourite pastimes include reading either pretentious novels or Spiderman comics. Ashley enjoys classical...