Season 1 athletics at Taipei American School takes unprecedented finish
Due to COVID-19 restrictions, Season 1 athletics teams at Taipei American School (TAS) were unable to participate in Interscholastic Association of Southeast Asia Schools (IASAS) tournaments, which usually serves as the season finale, for the second consecutive year. However, each team creatively structured their seasons around the mandate. For most of the season, all sports teams were unable to participate in games against other schools and had to play other members of the TAS community, such as intrasquad scrimmages and games between the teams and TAS faculty members.  
Girls Volleyball
The varsity girls volleyball team signed up for a tournament in New Taipei City to end their season. However, since a typhoon landed on the day of the tournament, Oct. 10, the tournament was abruptly cancelled. Initially, it seemed like the season was just going to end with the last minute cancellation of the tournament. Although the girls' varsity volleyball team competed against the JV boys volleyball team, the majority of the season consisted of them playing intrasquad scrimmages against each other. 
However, an email from the Athletics Director Ms. Kim Kawamoto on Nov. 18 revealed that the Season 1 sports season has been extended for a week for the varsity teams due to loosened COVID-19 policies. With that extension, the girls' varsity volleyball team was able to play in two more games against local teams before a final co-ed game with the varsity boys volleyball team. 
According to senior co-captain Angelina C. ('22, she/her), she was very proud of the team this year despite not having IASAS. "The girls did a really good job keeping the team dynamic up and remained very well-bonded despite not having any outside games until [the week of Oct. 18]," Angelina said. "I'm very glad that they were able to pull through and cope with the situation."
Boys Volleyball
The boys varsity volleyball team did not have the tournament cancelled because they were scheduled to play a day earlier than the girls, which was on Oct. 9. When asked about the season in general, senior co-captain Nickolas G. ('22, he/him) did not hide his disappointment from not being able to participate in IASAS. However, Nickolas also mentioned the pride that he had for both the team and himself due to how well the team bonded together this year.
Throughout the two years when COVID-19 hit, Nickolas mentioned the importance of communication during offseason for the more experienced players such as himself when they needed to find locations and coaches outside of the school to continue offseason training for the team when the school gymnasiums were not open to offseason training as they were before the pandemic. "I had to go to Beitou Sports Center and then just organize everything and communicate with both our coach at TAS and our local coach so we still had practice but then it was more complicated," Nickolas said. 
Boys Soccer
With the extended season, the varsity boys soccer team was able to play two extra games, and during their last game, some COVID-19 restrictions were lifted, and they did not have to play with a mask. 
Captain Miles H. ('22, he/him) enjoyed the bond created from this year's playing experience. Prior to the season extension, the boys team only scrimmaged amongst themselves. "It was still good considering it was still a game situation, but it's nothing like playing against outside competition," Miles said.  
The varsity boys soccer team bonded through a shared love of soccer, strengthening their team dynamic. "The biggest accomplishment that we did was definitely keeping and raising the team chemistry while coming together to play for TAS, it solidifies the chemistry because we can learn how to play with each other," Miles said.  
Girls Soccer
To varsity girls soccer player Kayo U. ('22, she/her), this season was short yet still packed with memories that she was thankful for, such as the ability for her to play with her teammates.
While she was unable to single out a specific moment throughout the season, Kayo mentioned when the girls would gather prior to practices for team talks and they would be asked for any updates in their lives, from birthdays to just something interesting to share with the team, allowing them some opportunities to have an extra laughter throughout the day. When asked about the differences between her sophomore, junior and senior years, Kayo mentioned how she looked up to the upperclassmen, specifically the seniors on the team. While the atmosphere was quite intense for her prior to her senior year, she believed that this year there was a warmer vibe around the team because they were now in the roles of seniors. 
Since the season 1 extension did not apply to the girls soccer team, the season ended with senior night and one final team bonding. "Senior night was very memorable," said Kayo. Although it was a shorter season, Kayo did not only enjoy the fact that she was able to play on the field with her teammates, but also bonds that the team was able to form and stated how it was like a second family to her. 
Girls Cross Country
According to varsity girls cross country captain Jia A-S. ('22, she/her), the team ultimately decided together that they will not take part in the season extension. Jia explained that the girls already anticipated Oct. 15 as the last race of the season. Thus, the ultimate decision was to not participate in the extension because of the physical demands. "It is a lot to ask runners to prepare for one plan and then suddenly change the plan," Jia said.
Throughout the season, Jia mentioned the difficulty of not travelling and how restrictions such as not being allowed to run off-campus made cross country this year a more odd experience. "Cross country wasn't really cross country anymore. There's a reason why people want to run cross country, it's so that we can run outside. Our restriction to the track made it harder, but… we were able to adjust pretty quickly," Jia said. 
To foster a feeling of togetherness, the varsity girls' cross country team implemented the "pack practice method," where the runners would run as a group. "One of our goals during our last race was to run together. We were given a certain amount of laps where we had to stay together and get back into the mindset that we're not running against each other but we're trying to work with each other." Jia said.
Boys Cross Country
Varsity boys cross country co-captain Guan C. ('23) expressed his disappointment for the team being unable to compete in IASAS. They were not able to have many races and the ones they did have were fairly small. The few schools they competed against weren't in session due to COVID-19. "There was a lot of uncertainty," Guan said.
On a personal level, Guan dealt with some injuries that made it a tough year for him. "I couldn't really get any momentum. I guess that made me kind of disappointed in myself that I couldn't lead the team physically," he said. But through the experience he mentioned learning more about his role as a co-captain and becoming a mentor like the seniors who guided him in his freshman year. "This was kind of the year when I realized I have to take care of them," he said. 
In terms of what the team was able to accomplish, they continued to strengthen their bond and improve individually. "There were a lot of underclassmen that ran really well and I'm really proud of them," Guan said.
To recap the season, they had an informal awards ceremony, where the captains took turns giving spontaneous speeches for each member of the team and reflecting on positive moments. "We actually ran a lot and did pretty good, considering the COVID restrictions," Guan said. At the ceremony, they also evaluated their future as a team "Considering that we've never won an IASAS Championship, we were thinking about how to organize next year's team so that we could have the best shot," Guan said.
Leave a Comment
About the Contributors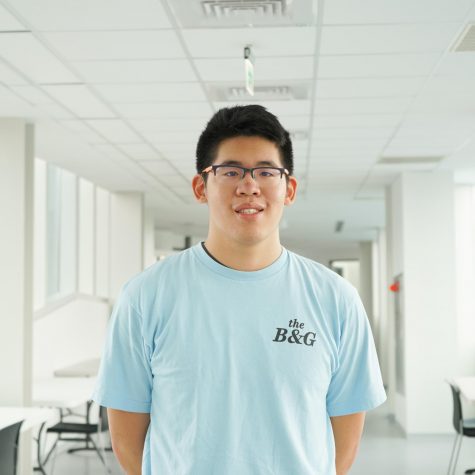 James H. ('22), Staff Writer
As a senior at Taipei American School, James has had a prolonged passion for collecting information via the newspaper. He enjoys listening to music (usually...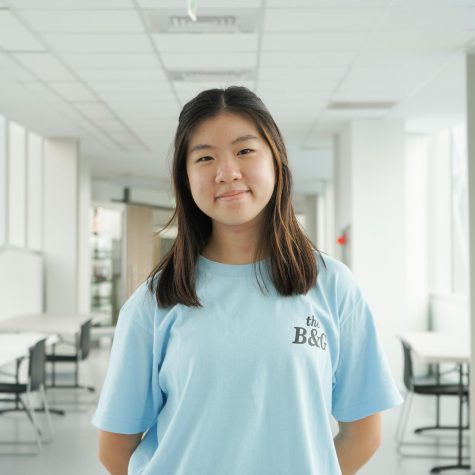 Annie H. ('23), Staff Writer
Annie is a junior at Taipei American School. She is originally from Seattle, Washington and came to Taipei in 8th grade. She is passionate about dance,...