Animanga Club hosts a new model kit class
What is a model kit? Many would ask this question when they hear these words. But for the initiated, these two words would be almost synonymous with one of the most popular and longest-running mecha series "Mobile Suit Gundam". However, before we can talk about any of that, you may be wondering why we have initiated this subject. This is because Taipei American School's Animanga Club has recently introduced its brand new activity, the Model Kit Class, led by Marvin L. ('23), one of Animanga Club's club officers.
For context, a model kit is a downscaled figure of robots that are commonly called mecha, which originated from animated television series. They are "build-it-yourself," meaning they come in printed parts provided by the manufacturer for the buyers to assemble. Once they are assembled, they are often put on display for artistic value. 
One of the most popular franchises of model kits is the ones that come from "Mobile Suit Gundam" by Bandai production. Releasing their first model kits on the market in 1980, Gundam model kits, also known as Gunpla, had been a staple of the model kit industry. As a decade-old franchise, the Gundam series has multiple spin-off series. The stories generally follow a galactic conflict between two space-faring governments in the far future, fighting their battles with enormous robot suits called "mobile suits." The main characters of each show always pilot a specially designed mobile suit named "Gundam," though their design varies across series.
Now for the Model Kit class, it often begins with Marvin, the leader of this activity, giving each member a model kit to work on and the tools they need to assemble their kits. He then gives presentations to teach building techniques or the history of model kits. He would often use some of his own model kits from his private collection to do demonstrations for the rest of the class. Once the class is informed, they are allowed to work on their own kits.
For Marvin, he has been greatly fascinated by Gunpla's artistic value since kindergarten. "What kept me in this hobby was the possibility you can do with these things," Marvin said. "For example, some people can paint it in their own color scheme… and [painting] is just the tip of the iceberg of what you can do with these things."
However, according to Marvin, a lot of people do not know how to build these things properly. Marvin counts the beginner's mistakes he observed. "I heard people say they think they should simply pluck the pieces off the runners with their hands or even use scissors to cut them", Marvin said. This initiated his determination to open the Model Kit class and teach students how to properly give the model kits the efforts they deserve. 
Unfortunately, the activity is now faced with the issue of insufficient numbers of attending members during workshop sessions. Marvin and class advisor Ms. Joan Ho plan to resolve this by increasing publicity with strategies like making posters, critique sessions, and public photo shoots. 
Marvin and Ms. Ho both truly wish to build an open and supportive community surrounding model kits. Where students enthusiastic about model kits could have a place to gather, share ideas and improve their skills in this hobby they enjoy, while in the meantime, inviting new members to share the joy of building model kits., "Although I never tried this before, I am excited to try new things," member Yu T. ('22) said.
Leave a Comment
About the Contributor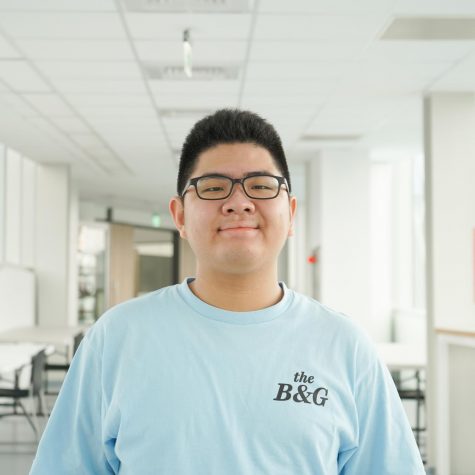 Aaron S. ('22), Staff Writer
Aaron is a senior at Taipei American School. This is his first year with The Blue & Gold. He has lived in Taiwan for most of his life and has been...