Author of "American Born Chinese" Gene Luen Yang talks about cultural identity
American cartoonist Mr. Gene Luen Yang attended Zoom calls with upper school students at Taipei American School (TAS) from Nov. 2 to 3. Mr. Yang's award-winning graphic novel, "American Born Chinese," was this year's upper school community summer reading book. 
During his writing process, Mr. Yang initially had three story ideas but was unsure of how to execute them individually. He decided to weave the stories together, making "American Born Chinese" a three part comic, with each section focusing on one of the characters. 
The first character introduced was Jin Wang, a boy who represents Mr. Yang's experience growing up in a predominantly white community. The second character was the monkey king, a mythological creature that Gene was fascinated with growing up. Finally, "Chin-Kee" was made to be an abomination of all the horrible Chinese American stereotypes. 
The process of writing the third part of the story began when Mr. Yang found an old cartoon he drew when he was in elementary school of an "uncultured" Chinese person with atrocious behavior, highlighting all the stereotypes people have categorized Chinese people into. Mr. Yang then incorporated the character of "Chin-Kee" into the book to mock the stereotypes and allow people to see the absurdity of them. 
Upper School Math Teacher Ms. Ann Ho believes that reading "American Born Chinese" was a positive experience for TAS students. "Some people may not be aware of their identity," Ms. Ho said. "But as we grow up and expose ourselves to our own culture, we get the chance to learn more about ourselves." 
Ocean Tang ('25) thinks that it is refreshing to see asian representation done correctly, "I feel like I have never seen a book or film that could capture how I feel as an Asian American so accurately, it was strange." Ocean said. 
Mr. Yang acknowledges that there is not much TAS students can do when they face racism in college overseas, but states that students should  take pride in their cultural identity. "When you go to college, you all are going to be part of a minority, and you will face racism," Mr. Yang said. "Although it is hard to confront someone especially when they are of a higher social status than you, try to approach them with deeper conversations." 
Mr. Yang advises TAS students to continue embracing their cultural identities despite the fact that they will most likely face racism in different countries. "Most kids grow up ashamed of cultural heritage, which I don't think is helpful to them," Mr. Yang said. "Don't try to repress something that is irrepressible— be proud of who you are."
Leave a Comment
About the Contributors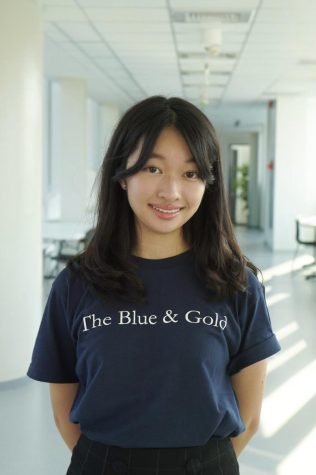 Amber W. ('23), Co-Editor-in-Chief
Amber is the co-editor-in-chief of The Blue & Gold. She has lived in Taiwan her entire life and has been at TAS since first grade. When she is not...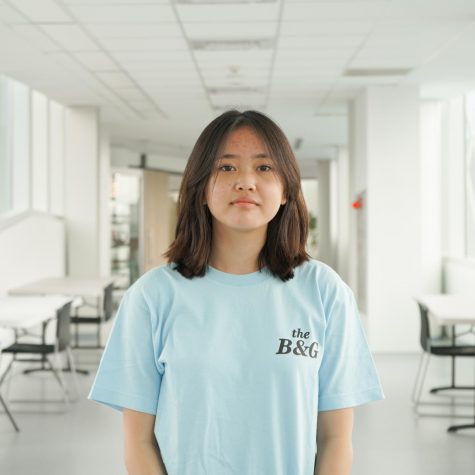 Ashley T. ('25), Staff Writer
Ashley is a freshman at Taipei American School. Her favourite pastimes include reading either pretentious novels or Spiderman comics. Ashley enjoys classical...