Meet this year's new upper school faculty
Mrs. Sonali Hutchison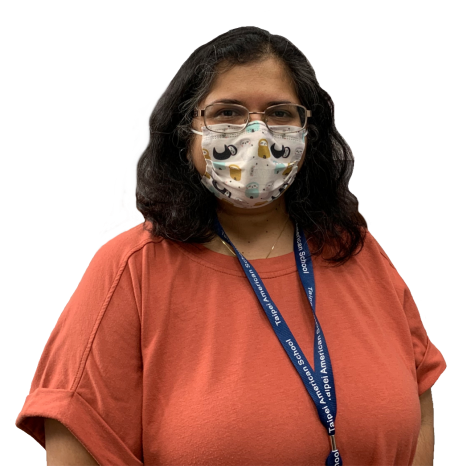 Mrs. Sonali Hutchison is the new college counselor. Being her 12th year in college counseling, she is excited to continue helping students during college admission season.
Before coming to TAS, Mrs. Hutchison advised in the Philippines, Manila, Bangladesh and Shanghai. In Manila, she taught at the International School of Manila (ISM), one of the schools involved in the Interscholastic Association of Southeast Asian Schools (IASAS). "I visited TAS back in 2010 when I was working at ISM and visited TAS for a forensics event," Mrs. Hutchison said, "I just fell in love with this school then."
Ms. Sarah Ting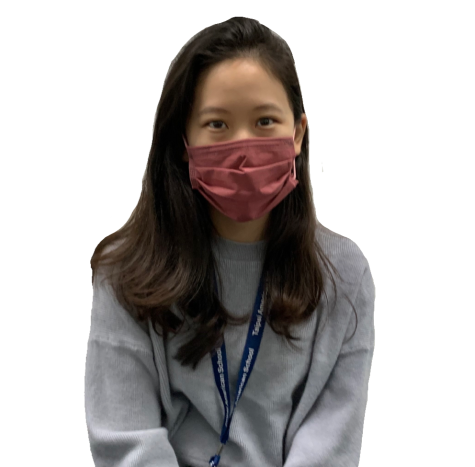 Ms. Sarah Ting is a TAS alumna and the Honors Biology, Anatomy & Physiology of Movement teacher.
Being one of the few on-island hires this year, Ms. Ting was able to begin teaching in-person once school started. However, since her graduation in 2012, Ms. Ting recalls changes in the school environment. The Dr. Sharon DiBartolomeo Hennessy Upper School Science and Technology Building, where the science office is located, was not built until the end of 2012.
Ms. Louisa Christen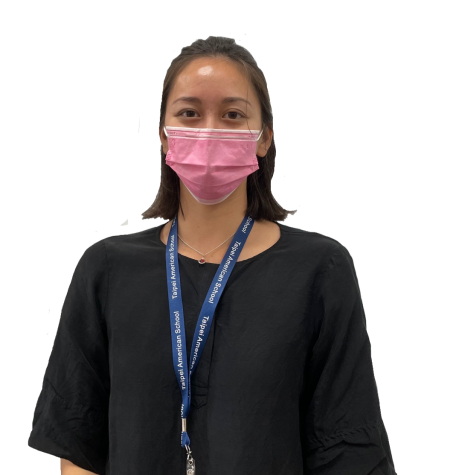 Ms. Louisa Christen is a TAS alumna and a new teacher teaching Spanish 2, Spanish 4 and AP Spanish Language and Culture.
She has been teaching Spanish at a public school in Washington DC as well as working with Teach for America.
She started the school year with online teaching until she was able to switch to in-person a few months later. Being an alumna of TAS really helped smooth the transition from coming and teaching in the middle of a semester. "I already had some idea of what my classes were like and knew my students a little bit," Ms. Christen said.
"It's really special to me that I'm an alumna because I've seen different versions of all the same students in my years and my 10 years as a student here," Ms. Christen said.
Mr. Dave Albert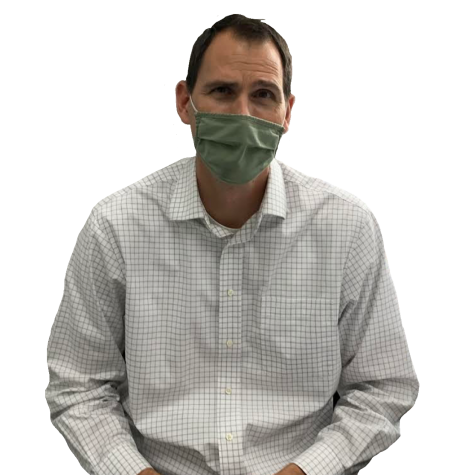 Mr. Dave Albert, one of the new math teachers, teaches AP Calculus AB, Honors Precalculus and Geometry. He has lived in many countries, including Puerto Rico, Ethiopia, Thailand and Saudi Arabia with his three children and wife.
Coming to Taipei American School (TAS) in the middle of a semester made it difficult for Mr. Albert to adjust to his new environment. "I felt like coming into my classes, I was a long term substitute," Mr. Albert said. "[Students have already established] routines."
As a math teacher, Mr. Albert believes it is more important for his students to appreciate learning rather than memorizing equations and rules. "It's about making mistakes and learning from them," Mr. Albert said.
Mr. Dale Hutchison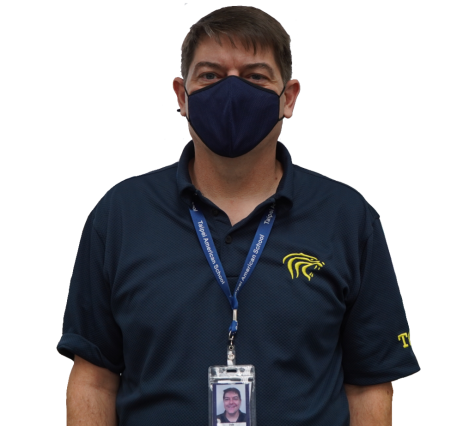 Mr. Dale Hutchison is a new history teacher who is currently teaching AP European History and US History. He started teaching in 1999 at Chinle High School in Arizona after being selected as a Peace Corps Teaching Fellow. Since then, he has taught at the International School Manila (ISM), International School Dhaka (ISD) and Village College Shanghai.
He enjoys biking and hiking, and played in the Ultimate Frisbee College National Championships when he was at University of California, Santa Barbara.
He hopes to learn Mandarin while he is in Taiwan, and is excited by the challenge of going to a new school. "I'm excited to contribute to TAS as a teacher, a colleague and in any way I can," he said.
Mr. Gabriel Castro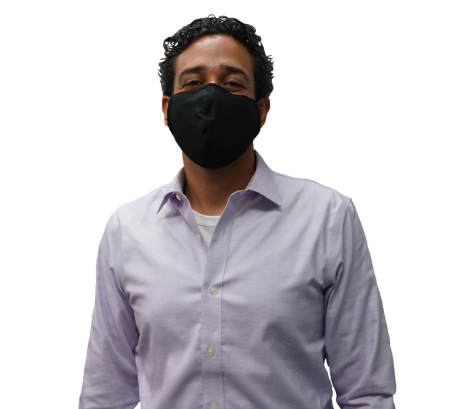 Mr. Gabriel Castro is a new teacher for Algebra 1, Honors Algebra II and Honors Geometry this year. He is originally from Connecticut, but has taught internationally for the past seven years in Puerto Rico, Colombia and Costa Rica.
He enjoys hiking, running and cycling during his free time, and looks forward to exploring many hiking trails in Taiwan. He is also excited to be involved in the school culture at TAS.
"Anytime a student tells me they are involved in a school activity like the dance production or a sports game, I want to go out and show love and support to the students," he said.
Mr. Jeff Laufer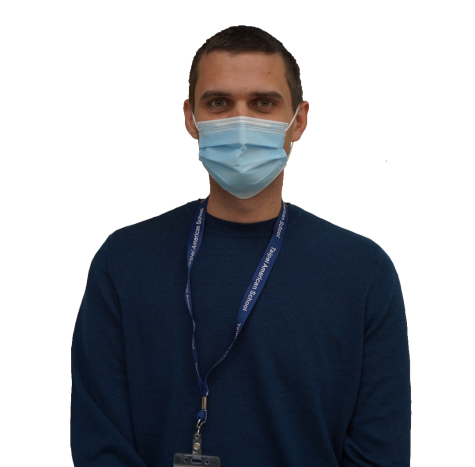 Mr. Jeff Laufer is a new Physics and AP Physics 2 teacher this year. Prior to coming to TAS, he taught physics, math and computer programming at Suncoast High School in South Florida for eight years.
According to Mr. Laufer, coming to a new school in the middle of a semester was a new experience. "It was strange being in a new country, and the first day I came to campus I had a class at 7:45 a.m.," he said.
Due to busy class schedules, Mr. Laufer has yet to explore the whole campus, but he is very excited by the resources that the science department provides for teaching physics using hands-on activities.
Ms. Cassy Lee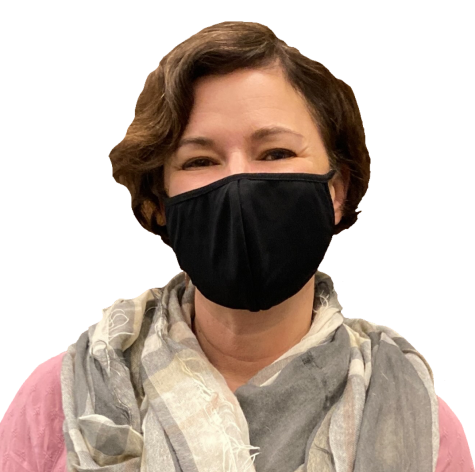 Ms. Lee is a new upper school librarian this year. Prior to becoming a librarian, she started out as an art teacher and taught at Chinese American International School in San Francisco.
While transitioning in the middle of the semester, Ms. Lee had to adjust quickly to manage her new teaching role. "I think people, especially other faculties, administrations, and the HR team have made it as easy as they could to make me feel welcome," Ms. Lee said.
"My goal as an educator is to engage, empower, and build students' capacity for empathy." Ms. Lee said, "I want all students to feel welcome and safe in the USIC, to have access to resources that allow them to read and research across cultural differences."
Ms. Jessica Wile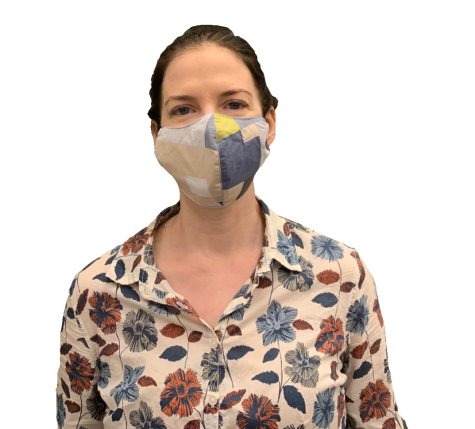 Ms. Wile is the new K-12 Electronic Resources librarian and specializes in research and all online resources. Prior to coming to Taipei American School, Ms. Wile worked in Canada as a librarian for 20 years. Ms. Wile enjoys painting and drawing in her free time, using mediums such as acrylics, oils and charcoal.
Even though Ms. Wile arrived at TAS a few weeks later, Ms. Wile feels like the amount of support she received helped her a lot. "Even though it's the middle of the semester, it's been a really great experience just because of the community, the TAS community being so helpful and my job being so interesting," Ms. Wile said.
A part of Ms. Wile's philosophy is enjoying learning herself and leading by example. She believes that by engaging students in the learning process, students will be able to learn more. Additionally, Ms. Wile expresses her gratitude and excitement for the TAS community. "It's just every day [that] I'm learning more about Taiwan and having more amazing experiences," Ms. Wile said.
Ms. Liz Albert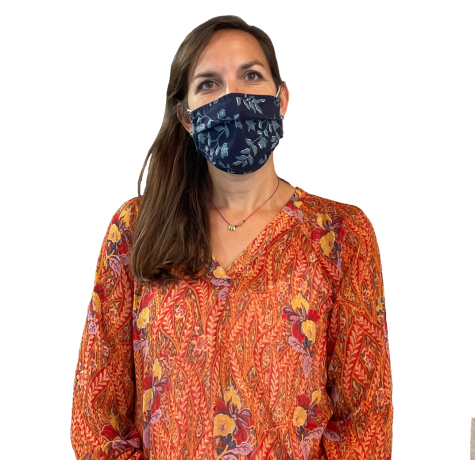 Ms. Liz Albert, a new upper school history teacher, has been teaching for over 20 years in multiple different places such as Puerto Rico, Thailand and Ethiopia.
Transition to a new job in the middle of a semester has been challenging. "It feels like we're playing catch up trying to figure out how everything works and the way that people do things here and so, it's been at times very stressful," Ms. Albert said.
Despite the challenges, Ms. Albert still tries her best to stay on top of things. "I like to put students first," Ms Albert said, "I hope that I can continue to challenge them but also build their confidence at the same time while they enjoy learning."
Mr. Caleb Lott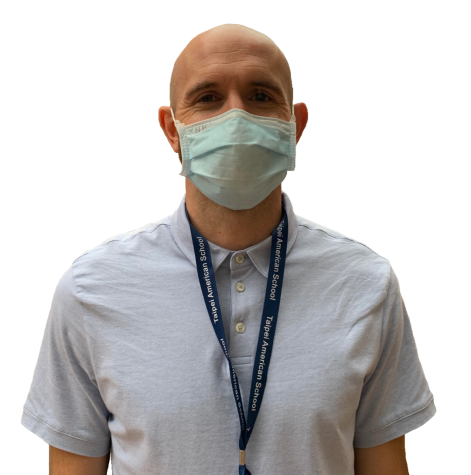 Mr. Lott is the new Upper school head athletic trainer. Prior to coming to Taipei American School, Mr. Lott has worked at USC and taught at Shanghai American School.
Mr. Lott is not only a certified trainer, but also a certified physical education teacher, K through 12 and a registered EMT (Emergency medical technician).
With all the support, Mr. Lott is excited to be working in the Upper School. "I think the thing that excites me the most is working in a division where there's really motivated and respectful students," Mr. Lott said "And there's also really outgoing and supportive colleagues."
According to Mr. Lott, making the best decisions for yourself and involving yourself is most important when learning. "If you show me, I may remember. But if you involve me, then I understand." Mr. Lott said.
Mr. Shawn Kang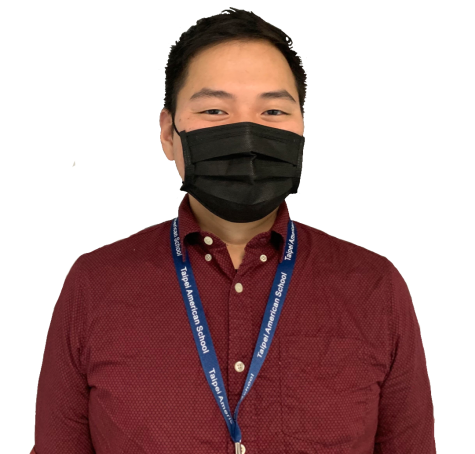 Mr. Kang is a new Upper School English teacher who teaches English 9, English 10 and Honors English 10. Mr. Kang originated from the island of Cyprus and this is Mr. Kang's tenth year of teaching.
Due to some complications, Mr. Kang arrived later than he wished to. Adjusting and settling down was stressful and hectic for Mr. Kang. "I was thrown in pretty much in the middle of the semester and it was very hectic." Mr. Kang said, "but, overall, I'm just happy that I could be here at all."
Despite the challenges, Mr. Kang is very excited to teach all his subjects. Considering it his first time teaching three subjects at the same time, Mr. Kang is hopeful and enjoying all his classes. "I had just been having the time of my life so far." Mr. Kang said.
Leave a Comment