2021 iGEM team wins special awards and recognition
The Taipei American School (TAS) International Genetically Engineered Machine (iGEM) team ranked in the top-10 out of 94 high school teams at the 2021 iGEM competition. 
Their project, UniversO, aims to increase the supply of O-type blood through the enzymatic conversion of A, B and AB blood types. Their project eliminates patient donor incompatibility as O-type blood is a universal donor due to the lack of antigens. 
The team was nominated for 11 out of the 13 awards that they were eligible for and ended up winning four of the awards: Best Wiki, Best Model, Best Sustainability and IGEMers' Prize. Their project was also recognized to be gold medal worthy by the judges. 
"I could not believe the results at all. It was very gratifying to get recognized for your hard work, and I am extremely thankful for everyone who also poured their hearts into this," Wiki Head Sabrina H. ('22) said. 
Although the project received impressive results, some members felt slightly unsatisfied. "I was so proud of us and pumped full of adrenaline, but it was a bit disappointing that we weren't grand prize finalists even though we did so well," Activities Head Sienna C. ('22) said. Only two grand prize finalists were selected out of the 94 high school teams, and one team receives the grand prize. 
Nonetheless, sponsors Dr. Jonathan Hsu, Mr. Jude Clapper, Dr. Nicholas Ward and Mr. Sean Tsao, have expressed how proud they are of the team. "I thought it was remarkable that during the lockdown over the summer, where only one person can work in a lab at a time, the team stayed together and communicated via zoom, interviewed experts and doctors and plowed ahead with the project. I am just amazed at how well they work together as a team and how resilient they are," Mr. Clapper said. 
Furthermore, there were many memorable moments throughout the whole process, and many iGEMers agreed that the Wiki Freeze, the deadline for completing the website, was especially unforgettable. 
"We stayed at school for 15 hours straight to cram during the final stretch – it was hands down the most intense thing I have ever done in high school," Sabrina said. 
According to Modeling Head Bernie C. ('22), he was very impressed with the team's efficiency. "I am really grateful for everyone on that day as we worked very well under time, stress and fatigue," he said. 
Although results are a large part of the iGEM competition, having fun and creating the team bond is what makes the experience invaluable. "The results don't determine your value as a team, nor do they undermine all the hard work you have put into the project," Sabrina said.
Leave a Comment
About the Contributors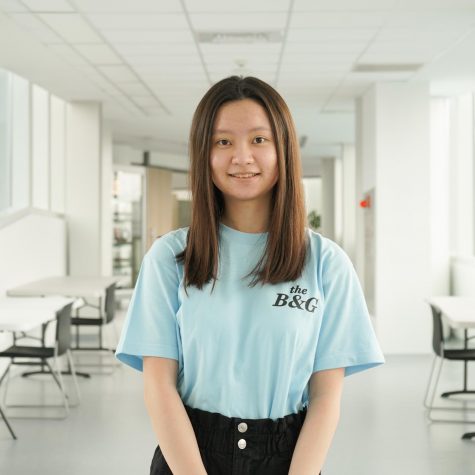 Sharon L. ('22), Managing Editor + News/Sports Section Editor
Sharon is a senior at Taipei American School and the Managing Editor and News/Sports Section Editor for The Blue & Gold. She enjoys reading fantasy...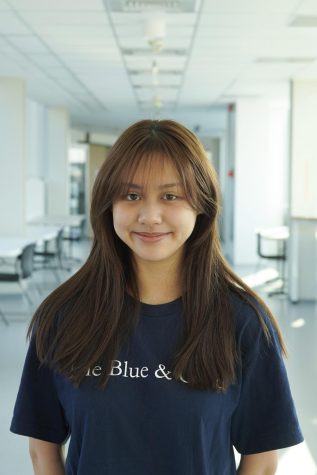 Abby C. ('24), Director of Social Media
Abby is the social media director of The Blue & Gold. She has lived in Taiwan most of her life and enjoys traveling, music, reading and playing with...