Why we should start using the term "Lunar New Year"
When late January rolls by every year, the phrase "Chinese New Year" is heard and used by most people in Taiwan to refer to the celebration of the first day of the lunisolar calendar, which revolves around the positions of the moon. However, many countries also celebrate their non-Chinese influenced new years on the same day as "Chinese New Year." 
Although "Chinese New Year" is widely celebrated by many throughout countries with Chinese ethnicity, such as Taiwan, Singapore and Malaysia, we should still recognize other countries with different customs and their new year celebrations by using the term "Lunar New Year." 
The coined term "Chinese New Year" only pertains to the Chinese ethnicity celebrating its new year, thus ignoring the other cultural celebrations that take place on the same day. Countries including Vietnam and South Korea celebrate their respective new years on the same day. Vietnamese celebrate their new year (Tết Nguyên Đán) by cooking special Vietnamese delicacies, visiting relatives and opening shops, while Koreans celebrate Korean New Year (Seollal) by performing Jesa, an ancestral ritual to commemorate their ancestors.  
By identifying the new year of these countries as "Chinese New Year," people not only ignore diverse cultures, but also avoid learning traditions from other Asian countries. 
On the other hand, "Lunar New Year" broadly identifies a holiday that is celebrated by a diverse range of cultures and allows the recognition of other countries' traditions. It is also more considerate and another step forward for us to become a more inclusive society by being willing to understand and accept other cultures. 
Therefore, when it comes to recognizing the holiday associated with the lunisolar calendar, we should all abandon the term "Chinese New Year" and use "Lunar New Year" to be more inclusive to other Asian countries celebrating the same holiday. 
Leave a Comment
About the Contributor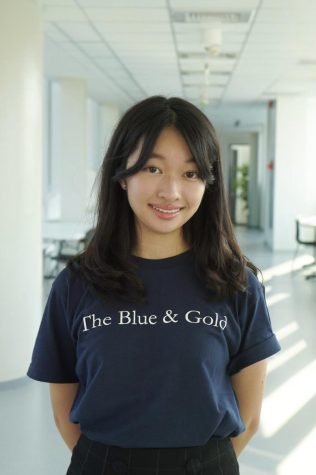 Amber W. ('23), Co-Editor-in-Chief
Amber is the co-editor-in-chief of The Blue & Gold. She has lived in Taiwan her entire life and has been at TAS since first grade. When she is not...