Alum Justus Wah ('14) opens F45 Gym in Xinyi, works alongside fellow TAS alum Lewis Welt ('12)
Inspired by fitness classes at an F45 Training studio in Singapore, alumnus Justus Wah '14 opened the third branch of the F45 gym in Taiwan. After leaving a comfortable (and lucrative) software job at Salesforce, Justus contacted a fellow TAS alumnus, Lewis Welt '12, on a potential business venture: opening the third branch of the F45 studio in Xinyi, Taipei.
Despite being two years apart during their time at TAS, Lewis and Justus forged a friendship stemming from having a few mutual friends (including a prom date of Lewis's) and an instant connection. They both recall the strong sense of community TAS instilled in them, including memories from Spirit Week, which were highlights of Lewis's 12 years at TAS.
After college, Justus sought efforts to improve his health. Among other tactics, he tried using a trainer and nutritionist. However, he wasn't able to achieve his goals and eventually sought after a more effective mechanism. "I tried this and that… My results weren't as fast as I was hoping. Then, a friend dragged me to an F45 studio," Justus said.
Originating in Australia, F45 Training has over 1,750 studios across 45 countries. Throughout the many studios, the unique fitness franchise's philosophy remains constant: to provide real, effective weight loss programs. Unlike other gyms, F45 operates through group training with circuits utilizing dumbbells, kettlebells, ropes and sandbags.
In only his first few months of training at F45, Justus lost 5-6 percent of body fat. He attributes this rapid, tremendous growth to the high-intensity, cardiovascular and interactive workouts at F45. He then left his job as a Salesforce engineer to start the third F45 studio in Taiwan, aiming to help others achieve their fitness goals the same way his friend did
The F45 Xinyi branch officially opened in November 2021, and since then, has been thriving off of the anticipated community — a core element of its operational philosophy.
"It's super inspiring to see Justus's journey. He left an amazing job at Salesforce. He left everything behind in Singapore and he took a big leap of faith to come to Taiwan to start F45… It takes a lot of guts to do that," Lewis said.
Justus always valued entrepreneurial spirit, and when he left his former career to start his own business, he embodied his constant ambition. "I always knew I wanted to start my own business. I also know that at this point in life, I'm still young enough to start over from scratch if I fail," Justus said.
In his own words, it was a "a huge leap of faith."
Justus flew back to Taipei in April of 2021 and started looking for places he could rent to prepare for the opening of a F45 gym. This was when he caught up with Lewis. "As he always is, Lewis was super excited and really wanted to help out, and that was how we got together," Justus said.
Reflecting on their time at TAS, Justus and Lewis both cited the importance of a sense of community, which they carried forward as the philosophy of F45 Xinyi. To Justus, the greatest impact his time at TAS gave him was getting used to how fast things can change and a third-culture kid experience.
"The third-culture, international experience forces you to always go out of your comfort zone to try new things so you could make new friends," Justus said.
Similarly, Lewis also enjoyed the community experience he saw during his time at TAS. "There's a community out there for everyone… I learned a lot about acceptance and community building, and that's something that sticks with me every single day of my life," Lewis said.
After the opening of F45, Lewis and Justus have seen tremendous support from TAS alumni who have come to classes in droves. The sense of a TAS community still remains — even a decade later.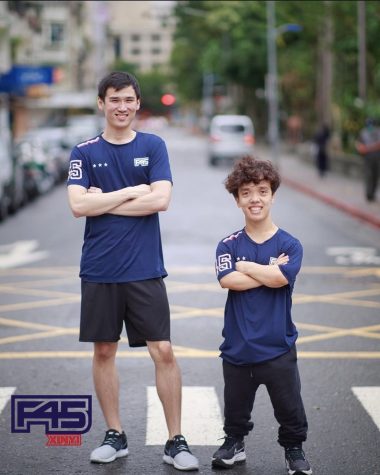 Leave a Comment
About the Contributor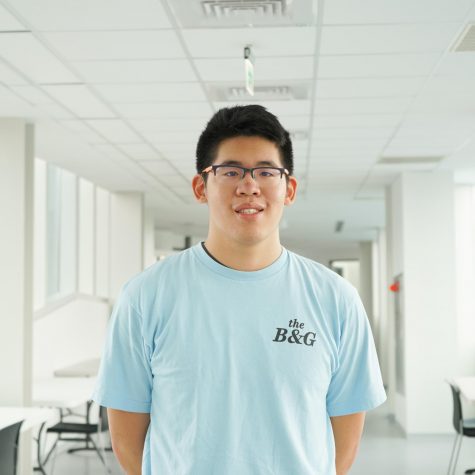 James H. ('22), Staff Writer
As a senior at Taipei American School, James has had a prolonged passion for collecting information via the newspaper. He enjoys listening to music (usually...