Taylor Swift and Shamrock Holdings are never ever getting back together
Taylor Swift has been an iconic singer since the release of "Fearless" in 2008. Even though Swift released songs before that album, none of them came close to the success of "Fearless" – until "Red" in 2012. 
In 2021, Swift released her newest album "Red (Taylor's Version)" on her own, after years of speculation about her leaving her publishing company. Swift had previously worked with the publishing company Shamrock Holdings, owned by Roy E. Disney. This album is composed of a few new songs (collaborating with artists such as Phoebe Bridgers and Ed Sheeran), but the majority are popular songs from previous releases. Other than the addition of several new songs such as "I Bet You Think About Me," there are multiple reasons behind Swift's new album.
There has been confusion regarding why she would re-record the same songs after nearly a decade of them being released. Some of the songs such as "22" and "We are Never Ever Getting Back Together" were released many years ago. 
Most importantly, next to the album name there are parentheses emphasizing that all the songs are "Taylor's version". This means that she will make profit from the plays of this album and take back her discography. 
Previously, Swift only earned a fraction of the profit made from her music. In past years, Swift has emphasized how important it is for artists to own and profit from their music, as many singers have their artistic property owned by big companies that only give them a percentage of the profit Swift has been credited as a songwriter on her own songs as well as being a co-writer with many other singers on collaborations. However, that did not mean she had full control and maximum profit from her own songs. 
Re-recording her most popular songs would also cause the old releases owned by Shamrock Holdings to decrease in value. By encouraging her fans to listen to the new release titled "Taylor's version", she would make more profit because she owns this album. More importantly, Swift would finally have ownership over many of her most popular songs.
Swift has had many successes in her music career, and the decision to re-release and finally own her songs allows her to redeem those successes as her own instead of the publishing company's. The release of Swift's album "Red (Taylor's version)" is not just an album release, but a power move, proving that Swift not only writes her own songs, she owns them too. 
Leave a Comment
About the Contributor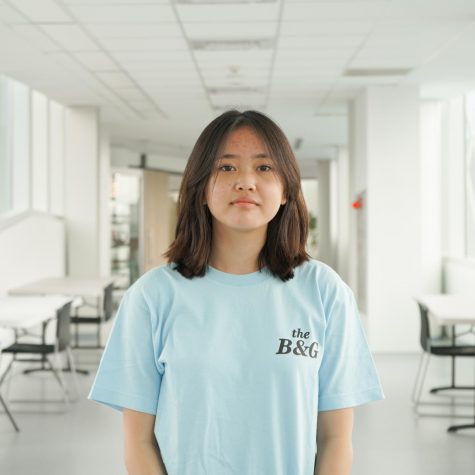 Ashley T. ('25), Staff Writer
Ashley is a freshman at Taipei American School. Her favourite pastimes include reading either pretentious novels or Spiderman comics. Ashley enjoys classical...