Newly-introduced Media Day sparks team spirit
Taipei American School (TAS) held the first ever Media Day on Sept. 3, celebrating the season 1 varsity athletes. The event, which is an American tradition, celebrates student-athletes through all types of media, such as social media posts, montage videos and posters. 
"[Media Day] helps with publicizing the team for pep rallies and [Interscholastic Association of Southeast Asian Schools] (IASAS)" Guan C. ('23, he/him), co-captain of the Varsity cross country team, said. 
Mr. Ron Reduta, the upper school assistant athletics director and sports information specialist,  who organized the event, was inspired by a visit to the International School of Manila at IASAS volleyball in 2019. The idea to celebrate athletes during their IASAS send-offs via posters, banners and other forms of media appealed to him. Mr. Reduta believed it would be a great way to inspire school pride and show support for the varsity athletes representing TAS.
Many varsity athletes are eager to show their team spirit. "I love the idea of Media Day," Catrina Y. ('23, she/her), co-captain of the varsity girl's volleyball team, said. "It's a great chance to bond with my teammates and make memories."
Season 1 teams, including cross country, volleyball and soccer, all showed up in uniform for their designated time slots when team photos were taken. Mr. Reduta also captured group photos for the starting rosters, the group of players who starts the game.
"I'm looking at different opportunities to celebrate the athletes [and] capture some cool media to make it an event that rising athletes use as motivation," Mr. Reduta said.
Mr. Reduta hopes that Media Day will create a buzz of excitement among the student body. "[When] season 2 begins, I want athletes to be asking, "When's my Media Day?"' Mr. Reduta said. With some adjustments and improvements, Mr. Reduta aims for Media Day to become a new TAS athletics tradition for varsity teams.
Leave a Comment
About the Contributors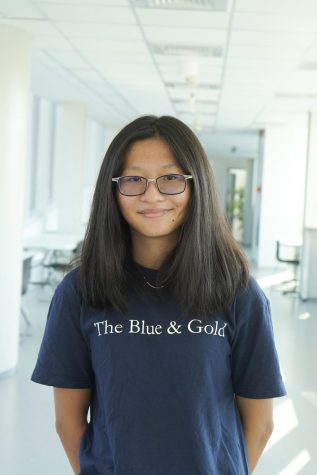 Victoria H. ('24), Online Managing Editor
Victoria is the Managing Editor of Online for The Blue & Gold. She has lived in Taiwan her entire life and has been attending TAS since lower school....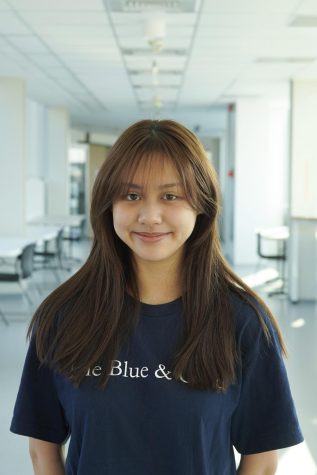 Abby C. ('24), Director of Social Media
Abby is the social media director of The Blue & Gold. She has lived in Taiwan most of her life and enjoys traveling, music, reading and playing with...