'Enola Holmes 2' pays homage to historical Matchgirls' strike
Rating: 4/5
The long awaited Netflix film "Enola Holmes 2," the female heroine counterpart of the beloved "Sherlock Holmes" series set in Victorian England, was released on Nov. 4. Directed by Harry Bradbeer, the movie stars Millie Bobby Brown, Henry Cavill, Louis Partridge, Hannah Dodd, Helena Bonham Carter and more. 
The second installment follows the eponymous heroine Enola, the younger sister of the famous detective Sherlock Holmes, who struggles to operate her detective agency until a young girl comes for her help to find her missing co-worker from the match factory. Enola sets off on an adventure to find Sarah Chapman and learns about the cruel conditions of the match factory that lower-class girls worked in during the late 19th century. 
Mirroring the themes of the first movie, feminism is prevalent in the beloved sequel. The film also integrates historical elements such as the Matchgirls' strike of 1888, when around 1,400 girls working at a London match factory refused to work under deadly conditions, to portray the lack of wages and the strikes to call for better working conditions.
What makes the second film stand out more than its predecessor is that the story revolves around the Matchgirls' strike, allowing viewers to enhance their knowledge of social injustices in the Victorian era. 
Viewers also see Enola transition into a young adult, struggling to follow the societal expectations the high-class Victorian society endows upon her. She attempts to learn the airs and mannerism that other ladies value in order to receive information instrumental to her detective case. 
At the end of the film, Enola develops into a respectable young Victorian woman while continuing to embody her cheerful, humorous personality, implying that society has not restrained and marred her character. 
Ultimately, the second installment of the "Enola Holmes" series not only maintains the warm, cozy mystery aspect, but it also delves further into the purposes of work strikes in Victorian England, giving the film a historic edge. 
Leave a Comment
About the Contributor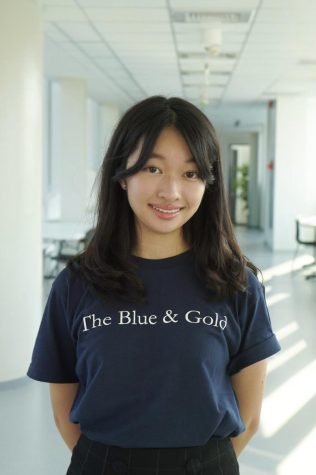 Amber W. ('23), Co-Editor-in-Chief
Amber is the co-editor-in-chief of The Blue & Gold. She has lived in Taiwan her entire life and has been at TAS since first grade. When she is not...