TAS goes maskless, as things return to normalcy
The information in this article is accurate as of March 15.
The Taipei American School (TAS) community no longer requires students and employees to wear masks indoors starting March 6. The Taiwan Ministry of Education and the Taipei City Government Department of Education have announced that schools are no longer required to enforce the wearing of a mask and may follow the Central Epidemic Command Center (CECC) announcement regarding masks. In keeping with CECC regulations the two exceptions to this rule are students and employees on the school bus and students and employees in the health office(s).
With the new changes in place, students have varying feelings with many still being cautious of the potential spread of COVID-19 on campus. "I'll be sure to bring my mask to school so that if I am ever worried, I can always put my mask back on," Alyssa K. ('26) said. 
Many students are excited to finally be able to take off their masks and see the faces of their peers. "I'm excited to see everyone's faces properly for the first time, to see if people look like how I expect them to look," James K. ('23), who enrolled at TAS during the pandemic, said.
Despite the uncertainty with the COVID-19 pandemic in the past few years, students are happy to see that things are returning to their original status. "I'm hopeful for a somewhat normal end to my senior year," Kristine C. ('23), who is part of this year's senior class that experienced COVID-19 since the second semester of their freshman year, said. 
Leave a Comment
About the Contributor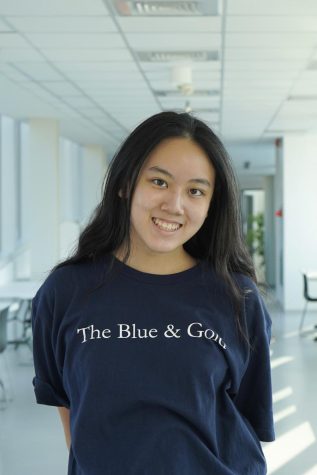 Ariel L. ('23), Print Managing Editor
Ariel is the Blue & Gold's Managing Editor of Print. She has lived in Taiwan for most of her life and spends her free time reading, sewing and watching...