Upper School students look forward to their first prom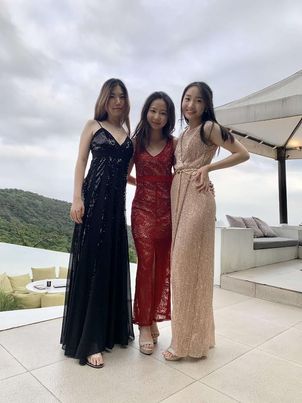 Last December's Frolic was the largest Frolic in Taipei American School history, reflecting the energy that the community has for school dances, which provide opportunities for students to dress up and celebrate with friends. Soon, TAS will hold its first prom in four years, scheduled to take place at Regent Taipei on May 26.
Prom heads Sherry L. ('24, she/her) and Jenesse L. ('24, she/her) are working closely with Dr. Brandon Maguire, the Dean of Upper School Student Life, as they go through the prom planning process. "Prom is something that students look forward to starting their freshman year," Jenesse said. "It is a key highlight of the upper school experience, and it is something that you will only experience once in your life."
As such, many upperclassmen students are looking forward to their first prom; the event provides students with an opportunity to get together and enjoy a sense of normalcy after the pandemic. "I am looking forward to having an excuse to have fun and celebrate with my friends as we near the end of this school year," Katrina F. ('24, she/her) said.
Seniors are also especially anticipating having the opportunity to end their high school career with a traditional prom. "I am so excited that I finally get the opportunity to have a prom experience and spend time with my friends while being all dressed up," Sabrina L. ('23, she/her) said. This year's prom theme is "Premiere Night," which features decorations such as a red carpet, stanchions and a movie premiere sign. There will also be professional photographers and photo booths to ensure that students are able to capture the memories of their prom night. "We want to be more creative rather than sticking to old themes," Sherry said. "We think premiere night is something that people have never done so it's really new and exciting".
In previous years, people celebrated prom on their own due to the pandemic. For example, seniors wore their dresses and suits to school after prom was abruptly canceled due to pandemic restrictions in 2021. As a result of not having an official TAS-hosted prom in so many years, people involved with the prom committee are unfamiliar with the prom planning process.
Nevertheless, the lack of experience also provides unique opportunity to start new traditions. "It all stands out because no one has any memory of going to a prom," Dr. Maguire said. "So for every single person that goes it's a first time experience."
The prom committee continues to collaborate and work hard to ensure that prom will be a memorable experience for everyone attending. "We are really excited to see it all come together," Sherry said. "Everyone can look forward to it."
Leave a Comment
About the Contributor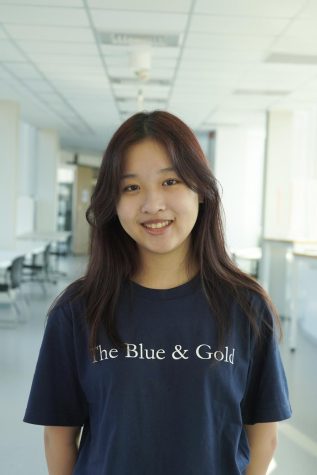 Katherine M. ('24), Staff Writer
Katherine is a staff writer for The Blue and Gold. This year, she is a returning student after moving back from New Jersey. In her free time, she enjoys...