Sports recruits: Cat Y. ('23)
Collegiate athletes attending school in the U.S. participate in the National Collegiate Athletics Association (NCAA) in Divisions I, II or III. Schools in the NCAA are divided into divisions by their school size and budget. Division I and II schools have bigger campuses and larger budgets while Division III schools are slightly smaller.
Catrina Y. ('23, she/her) has been playing volleyball for over 13 years and was captain of the varsity team her last season. Early on in her high school career, she decided she wanted to continue volleyball in college. "In freshman year, I saw my junior athletes start their recruiting process," she said. "I think that really motivated me to start putting together highlight videos so that I can show myself to collegiate coaches."
While being at TAS has many advantages, the college sports recruiting process is significantly harder for international students. With Taiwan being so far away from the U.S., coaches have to rely on videos athletes send in to watch their gameplay. "We only have season one to play because there are no clubs or leagues for volleyball in Taiwan," Catrina said "So we only get a couple of months to put together a highlight reel for recruiting each year." Catrina submitted two highlight reels, one for her junior year, and one for her senior year.
Being a collegiate athlete comes with many responsibilities. Catrina still wants to put her academics first and thus, only looked at Division III schools. "After talking to many collegiate coaches, I narrowed my choices down to [California Institute of Technology] (Caltech)," she said. "Even though Division III schools are not able to give out offers, knowing the volleyball coach helped my application." It is important to keep in mind one's academic goals when researching collegiate sports teams to make sure you can continue growing as a student-athlete.
Catrina advises other students looking to begin their recruiting process to start early and keep their options open. "It's better if there are more opportunities in your hands because you get to pick and choose the school you play for," she said. She believes that it is equally important to establish a good relationship with collegiate coaches as they can advocate for your admission.
Leave a Comment
About the Contributor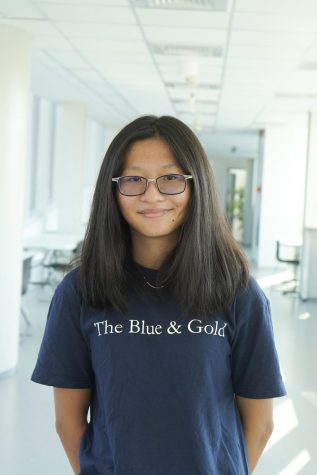 Victoria H. ('24), Online Managing Editor
Victoria is the Managing Editor of Online for The Blue & Gold. She has lived in Taiwan her entire life and has been attending TAS since lower school....