Is the US on the slide?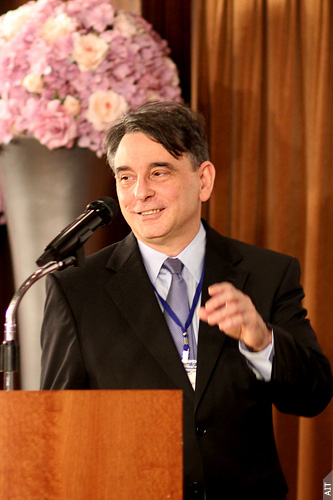 Dr Stanton's warm laugh and booming voice echoed around D block last year. The former US diplomat and director of the American Institute in Taiwan spent a year with us as an English and Social Studies teacher.
But in September he returned to TAS holding two new titles–the George K.C. Yeh Distinguished Chair Professor of General Studies as well as the Founding Director of the Center for Asia Policy at the National Tsing Hua University.
"It's great to be back at TAS and it's great to see so many of my old friends again," he told a crowded auditorium.
Dr Stanton delivered a lecture to upperclassmen on the state of the United States today. "As Asia Rises, Is America in Decline?" was a question of great interest to students, many of whom see their future careers on the other side of the Pacific.
Dr Stanton believes there are reasons for pessimism about America. But he was not all doom and gloom: the United States still has a wealth of resources, innovative businesses and–most importantly–American spirit.
Dr Stanton was accompanied on this return trip by his colleague Dr Feng, Senior Vice President of National Tsing Hua University.
Dr Feng told students that they were quite unique. In his words, "we are all chameleons, being able to blend into both American and Chinese communities". He believes we have the best of both worlds. "For my young friends at TAS, I urge you to remember this fundamental characteristic of yours, and, realizing this, I pin great hope on you that when you grow up and do well, you can be the new generation of Taiwanese leaders."
After the lecture, a small group of seniors joined Dr Feng and Dr Stanton for a round table discussion and luncheon.
Leave a Comment