Near Death Experience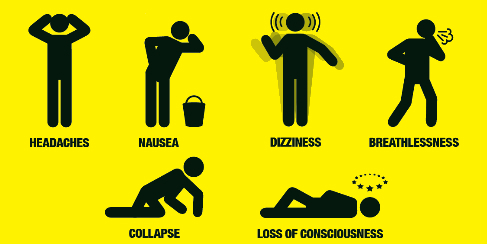 This first-person narrative is a true story written by Dr Arturo Meneses from Pacific American School in Hsinchu, Taiwan.
The event happened late January 2014 in my home in Hsinchu. I had no idea what was going on or that anything was wrong. After I took I shower, I began to feel noxious. I thought I had ate something dodgy and needed to use the toilet and also began to vomit. At one point, I discovered I had fallen asleep on the toilet. As soon as I lay down, I noticed that my right hand had transformed into a bird claw. I then began to shake violently and pray to the Buddha, even though I am not a Buddhist.
The moment I began shaking, something in my mind told me that something was wrong. I was able to crawl out of bed and phone 119. Luckily, an ambulance was sent and I was able to get outside. I had to be taken to a hospital in Taipei because Taiwan has few decompression chambers. After the doctor confirmed that it was indeed carbon monoxide poisoning, I was put in the decompression chamber for three sessions.
The most frightening thing is that you do not know you are dying. You simply fall asleep. It was a very surreal feeling to almost die and it gave me a huge sense of joy and purpose to be alive. I made sure not to be so negative, and I have put many things into their context and perspective.  I am just thankful that I am still alive!
Leave a Comment