Teachers have feelings too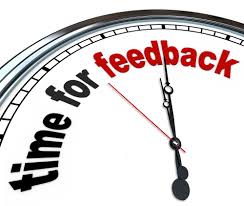 Every year, students are given a set of questions to answer about their teachers. Just like Ask.fm, the social Q&A website that was banned on TAS campus, the commentators are anonymous. And just like victims of cyberbullying on the website, some teachers receive hateful comments.
Mr. Arnold, AP US history teacher, remembers two or three times when teachers became really upset after reading their comments. There have even been cases of teachers in tears.
"Everything is easier when it's anonymous because there's not that burden, and you can say what you really want to say," says Amanda T. (10).
Because of this, some students take advantage of the anonymity to write hate comments. Fiona T. (10) has witnessed students abusing the surveys. "They kept writing how bad the teacher was. Someone even wrote personal attacks, like how fat and ugly they were, and thought it was funny," she says.
But even if the surveys come with a few cruel comments here and there, most teachers see their value.
Mr. Arnold says, "Sometimes there are hurtful comments, and you don't know who did them or why, but I still think it's very important that we have the surveys."
Most students also realize the importance of the surveys and the emotional impact they can have.
Michael W. (10), says, "I actually think about my comments for a while since I don't want to hurt the teacher's feelings."
Ms. Haug, who teaches AP World History, remembers a comment that was honest but polite. "Somebody said they didn't feel comfortable talking to me because I might be a little condescending. I thought that was helpful, you know, as an extra reminder to think about how welcoming you are as a teacher."
To differentiate between constructive criticism and meaningless insults, Ms. Haug draws a clear line: "You should be ready to say the same comment without it being anonymous."
Mr. Arnold says, "Students have a right to say things, but it depends on how they say them. You may have a valid point but you have to make sure it's not worded hatefully and vindictively. Students should feel very lucky to have this opportunity, and with any opportunity, there's a responsibility to be polite and serious."
Teacher survey results were just released to teachers on February 27.
Leave a Comment