Asian Glow: It's in Your Genes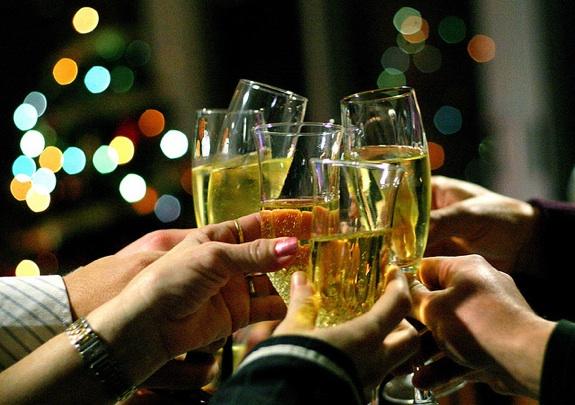 by Vivian K. (9)
"Look at you, one cup down and already glowing like a lava lamp!"
The Asian Glow, otherwise known as Alcohol Flush Syndrome, is a redness that spreads on the face after one has consumed alcohol. According to biochemist Kenneth Warren, Ph.D., deputy director of the National Institute on Alcohol Abuse and Alcoholism (NIAAA), this glow is caused by mutated genes which create deficient enzymes that are not able to break down alcohol efficiently.
With the deficient enzyme, the process of metabolizing acetaldehyde (a.k.a foreign, bad chemicals that comes from alcohol) into acetate (body-friendly chemicals) takes an extremely long time. Basically, the poison is taking a vacation in the bloodstream, causing other problems alongside the Asian Glow, such as rapid heartbeat and nausea. Mr. Long, Health and P.E teacher said, "Recent research has shown that [these foreign chemicals] can make people more susceptible to cancer, especially the esophageal and stomach cancer."
However, alcohol tolerance does not have any correlation with the genes, and not all Asians have this gene. According to Mr. Long, Asian Glow happens "primarily to Southeast asians, and East asians in particular". Similarly, some people of other races can also experience Asian Glow– but only if one of their ancestors is Asian.
Scientists are uncertain when this gene mutation occurred, but it is reasoned to be during the settlement period of East Asia. The symptom itself cannot be avoided, so the best way to decrease the amount of damage done by the acetaldehyde is to simply decrease the amount of alcohol intake. Mr. Long's suggestion is to " not drink because you have a lot of reason not to drink excessively, and you have another legit reason not to drink because it can cause serious medical complications." To habitual drinkers, apologies given– it's just in your genes.  
Leave a Comment