Anticipated Reads and Recommendations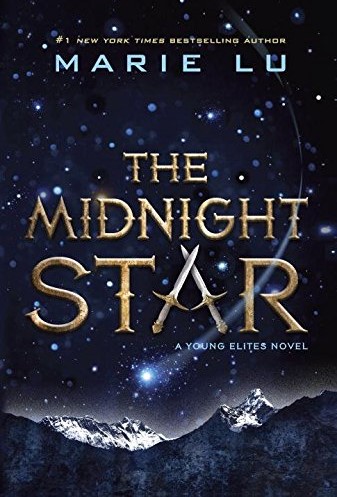 This is the highly anticipated fifth installment to the popular Throne of Glass series written by the New York Times Best-selling author Sarah J. Maas. In the Kingdom of Erilea, where magic mysteriously vanished ten years ago, notorious slave-assassin Celaena Sardothien is recruited by the prince to compete in competition to win the chance to be the king's personal assassin. The series takes many twists and turns as readers continue with assassin Celaena Sardothien on her epic adventures in the kingdom of Erilea. Lovers of Game of Thrones would enjoy this high-fantasy novel, full of action, drama, and romance. If you have not heard of this series, you will not be disappointed by the rich world-building and beautiful writing of the author.
Solutions & Other Problems by Allie Brosh
Publication Date: September 9, 2016
An all-new hilarious collection of autobiographical and illustrated essays written by the award-winning Allie Brosh, author of Hyperbole & a Half.  Before publishing her first book, the author started writing and drawing on her blog as a way to avoid her physics test in college. Her stories touch on all the weird day-to-day incidents in her life starting from her problematic childhood. She discusses topics ranging from falling down the hole of procrastination to adventures with her dog through comical strips of stick-figures and short dialogues. Readers will find her storytelling style to be fresh and ludicrous.
The Midnight Star by Marie Lu
Publication Date: October 11, 2016
The exciting finale to the New York Times Best-selling Young Elites Trilogy follows the anti-hero protagonist Adelina Amouteru down her path of darkness. The first book of the trilogy, The Young Elites, starts with Adelina as a survivor of the blood fever, but she is left with white hair and one eye as a side-effect of the disease, making her a malfetto or abomination. For all her life, she has been scrutinized by her father as a destroyer of the family's reputation, molding her into a girl of irreversible bitterness. Yet, rumor has it that certain malfettos possess supernatural gifts, earning the names of the Young Elites. As Adelina goes down a dark path of revenge for those who have wronged her, she is determined to be the one in control, the one who hurts. In the Renaissance-inspired setting with X-Men-like cast, fans  of Marie Lu, author of the Legend Trilogy, would be in for a surprise.
Heartless by Marissa Meyer
Publication Date: November 8, 2016
The author of the popular Lunar Chronicles series, Marissa Meyers, takes on a new fairy-tale retelling. This time, it is the story of the infamous Queen of Hearts; prior to becoming the most dreaded woman in Wonderland, she was just another girl who wanted to fall in love and live life on her own terms. However, her parents, the King and Queen, have other ideas for her future. Be prepared for a brilliant world of magic and monsters that will not disappoint!
Read it before it comes out in theatres!
The Girl on the Train by Paula Hawkins
Movie Release Date (Taiwan): October 7, 2016
The popular mystery-thriller novel by Paula Hawkins will soon be  adapted into a movie. It comes to theatres with a formidable cast of actors like Emily Blunt from Edge of Tomorrow, Rebecca Ferguson from Mission Impossible: Rogue Nation, and Luke Evans from Dracula: Untold.
Leave a Comment