Choose and use your first credit card wisely

Obtaining your first credit card is a major milestone and commitment in your financial career. You can qualify as a primary credit account holder when you reach the age of 18 in the U.S. and 20 in Taiwan. 
By asking the right questions and applying the best practices, you can maximize its benefits that best serve you while  building up a good credit. You will already be four years ahead of others by the time you graduate. 
Visit blueandgoldonline.org to read my first article, which introduced the concept and corresponding benefits and dangers of credit cards.
What to look for 
The best credit cards — in terms of rewards, interest periods and rates — are most often unavailable for credit beginners. They are reserved for applicants with excellent credit scores and long credit histories in addition to an income above a certain threshold. However, you must compare the various features of credit cards that best suit your lifestyle and needs.
The terms of a credit card are publicly available on the company's website in a Schumer box — a table that includes the card's annual fee, annual percentage rate (APR), foreign transaction fees and late fees. 
Your credit card limit, however, will not be disclosed until your application is approved. 
You should get a card with no annual fee, especially for your first time as the extra benefits often do not justify the annual fee.
Look for a card with a low APR — around 15 percent or below. 
Depending on your personal interests and priorities, choose a card with the rewards most useful to you. These can include cash back, points or travel miles. 
In addition to reading contracts, consult fiscally savvy figures around you reliable online resources such as creditcards.com. 
Best Practices
You can avoid many of the credit card's fees under careful management. 
As long as you pay off your credit card bill every month, you don't have to pay any interest; your card's APR becomes completely irrelevant. In fact, paying late can get very expensive: incurring late fees (which increase with every additional violation), increasing interest rate, damaging your credit. Many experts advise using your credit card like a debit card, only if and when you have the actual amount in your account. 
Though credit card companies do not promote it, paying more than the minimum amount can dramatically reduce the time it takes to pay back your loans. 
Your credit utilization ratio refers to the percentage of available credit you use. A lower ratio is always recommended — ideally less than 30%. 
Ultimately, build your credit to upgrade to a card with more competitive terms. 
Leave a Comment
About the Contributor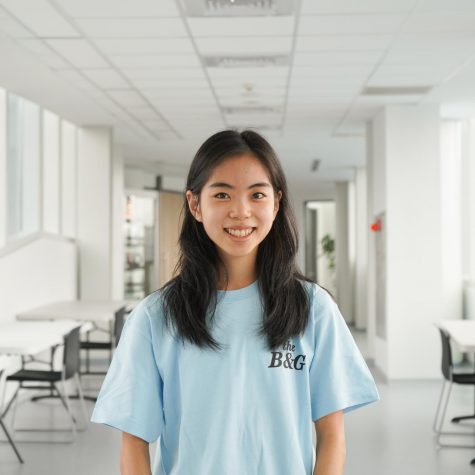 Lana L. ('22), Editor-in-Chief
Lana is the editor-in-chief of the Blue and Gold. She loves to indulge in books and romcoms. She also enjoys hiking and running outdoors. Economic inequality...