How to find college scholarships
As tuition fees reach an unprecedented level every year, the cost of college is becoming a challenge for an increasing number of families. In 2021, the average annual tuition and fees for a public college as an out-of-state student is USD$22,698, and that for a private college has reached USD$38,185, according to U.S. News data.
In attempt to relieve students' financial constraints, many schools offer financial aid and scholarships, based on either need or merit. While need-based scholarships require an external application or request, merit-based scholarships are often part of the admissions process: a student will be automatically considered for merit scholarships just by virtue of application.
Private scholarships, granted by companies, service groups, foundations, organizations and individuals, are also available for financial support. Their criteria are often very narrow; international students without U.S. citizenship rarely qualify for scholarships based in the U.S. Most private scholarships that Taipei American School students could apply for may not be substantial in value, ranging from a few hundred dollars to, at most, a few thousand dollars. However, their cumulative sum may offer appreciable aid, by eliminating college expenses beyond tuition, such as books, or the amount of student loans you may have to borrow. 
Fastweb is a good resource to search for private scholarships by specific characteristics, according to your unique strengths and interests. It also has a database that helps you find schools within your budget range and articles that offer general financial aid advice.
The following are U.S. colleges that offer merit-based scholarships. You may want to consider them if financial aid is a strong consideration for your college selection. 
University of Alabama 

Arizona State University 

Auburn University 

University of California- Berkeley

University of Colorado at Boulder

Georgia Tech

University of Michigan- Ann Arbor

University of North Carolina- Chapel Hill

University of Virginia

College of William and Mary 

Boston College 

Boston University 

Brandeis College 

Carnegie Mellon University

Case Western Reserve University 

Duke University

Elon University

Georgetown University 

Lehigh University 

New York University 

Rensselaer Polytechnic Institute

Southern Methodist University 

University of Chicago

University of Miami

University of Rochester 

University of Southern California 

Tulane University

Vanderbilt University

Denison University

Kenyon College 

Macalester College

Grinnell College

Oberlin College
Leave a Comment
About the Contributor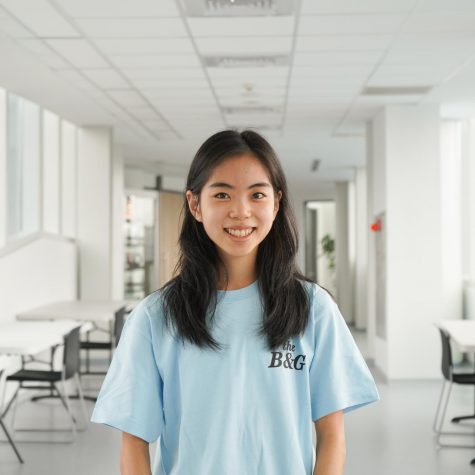 Lana L. ('22), Editor-in-Chief
Lana is the editor-in-chief of the Blue and Gold. She loves to indulge in books and romcoms. She also enjoys hiking and running outdoors. Economic inequality...