Wonderland: Aesthetically pleasing restaurant overlooking Taipei City
Wonderland, also known as Drunkland, is a restaurant known for its amazing views overlooking Taipei and eye-pleasing restaurant aesthetics. Located in Shilin District, Yangmingshan, Wonderland sits high up in the mountain and has both outdoor and indoor seating.
Wonderland opens every day from 5 to 12 p.m., and it is the perfect restaurant for hanging out and taking Instagram-worthy photos. The restaurant is filled with decorative props such as colorful LED lights, making the place look lively. Each table outside consists of a table in the center with lounging sofas all around it. The lounging areas outside are evenly spaced out due to COVID-19 regulations, creating space to enjoy the view. The indoor dining areas are just as aesthetic, with fairy lights and the dark aura bringing out a comfortable atmosphere.
The restaurant has a minimum charge of NTD500 per person as well as a time limit of 120 minutes. The menu encompasses a variety of Italian food, Thai food and Western food. Along with that, a vast display of fried side dishes is also available ranging from fries to fried assorted vegetables. Beverage options include milk tea, coffee, tea, juice, smoothies and alcoholic beverages.
As for the pricing, the restaurant offers set meals with each meal costing at least NTD580. The set comes with a drink, soup and desserts.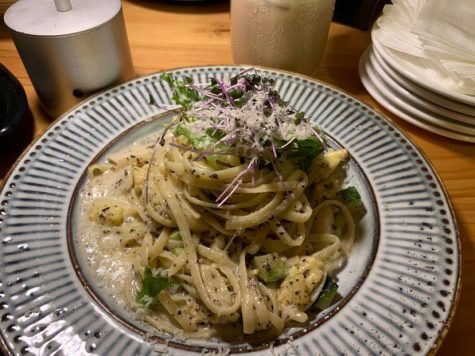 The staff were nothing less than friendly and polite. Each order arrived in an efficient manner; each order took around 10 minutes and was served efficiently. Not only that, since the weather was raining and cold, the staff offered blankets for everyone as well as warm water. We would recommend people to go when the weather is nice and the sky is clear, so that people get to see the beautiful sunset views.
Wonderland is an amazing restaurant and definitely met our expectations. We would recommend this restaurant to anyone looking for an aesthetically pleasing place to dine, enjoy nature and take pictures. Everyone should definitely consider Wonderland and give it a try!
Leave a Comment
About the Contributors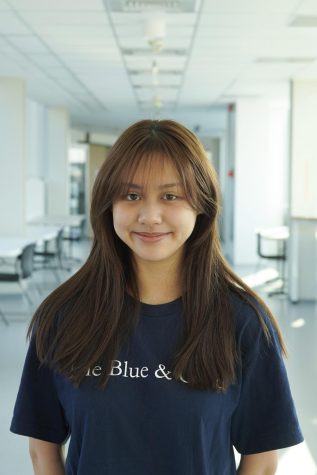 Abby C. ('24), Director of Social Media
Abby is the social media director of The Blue & Gold. She has lived in Taiwan most of her life and enjoys traveling, music, reading and playing with...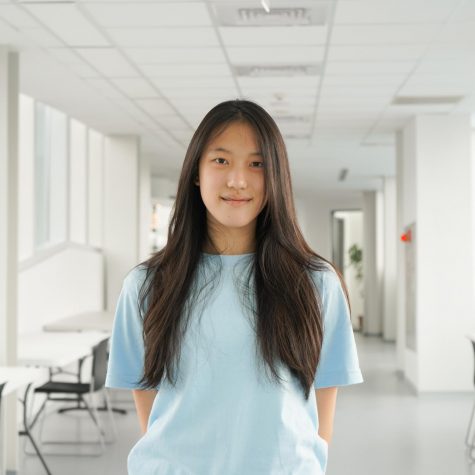 Daphne W. ('24), Staff Writer
Daphne is a sophmore at Taipei American School and this is her second year working with The Blue & Gold. She has lived in Taiwan for most of her life...