WALK THE TALK | Sustainable Food: how to make environmentally-friendly food choices
Whether you are scrolling through the UberEats app to find your dinner or if you are pushing your supermarket cart down the aisle, we are always searching for food that satisfies three specific criterias — convenience, taste and price. Though it is easy to turn a blind eye and grab a to-go package from a fast food restaurant, if we start to become more aware and informed of what makes food sustainable, then we will be able to take sustainable action on a daily basis.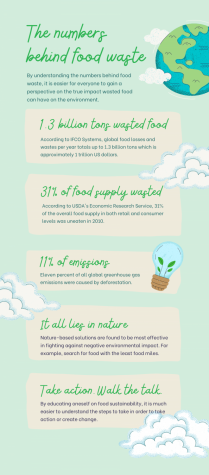 What does sustainable food really mean?
Sustainable food is not just about the food itself. Instead, it consists of multiple factors such as how a food is produced, distributed to markets, packaged for sale and how it is consumed. Another important aspect consumers tend to ignore is food miles. In short, food miles is the journey the food makes from produce to the markets. During the transportation period, the food might travel by car, bus and train which would not only add to food miles, but also produce an abundance of carbon emissions. Other factors to consider when determining the sustainability of a particular food are the resource usage, the environmental, social and economic impact as well as animal welfare. Harvard University's Office for Sustainability provides more insight into the impact of food miles. 
Creating positive environmental impacts through sustainable farming practices 
The entire process of food production must be profitable for farmers, manufacturers and producers to continue their business, but profitable businesses do not have to come with negative impacts on the environment. Methods that specifically contribute towards maintaining or even increasing food production but maximizing the potential for positive environmental impacts are sustainable farming practices. Such practice requires in-depth knowledge about the ecosystem, as well as detail-oriented processes to protect the wellbeing of plants and animals while maintaining food production level. 
Animal cruelty in sustainable food industries
Animal cruelty, also known as the act of neglecting or abusing animals, is prevalant in the majority of the food industry. Practicing sustainable food initiatives within the industry consists of utilizing livestock husbandry techniques to better the health and wellbeing of animals. One of the biggest culprit for animal cruelty is factory farming, which is the process of intensive production of meat in a short period of time in order to make profit. In fact, Compassion in World Farming (CIWF), a registered charity in England and Wales, has been campaigning to end factory farming. To employ better protection for animals, farmers can provide pasture grazing and to not confine animals to cages or restrict free movement. 
Employment practices in sustainable food industries
Other than livestock or food miles, employment practices also largely impact sustainable action. For example, food brands that employ sustainable practices pay workers living wage to provide for their basic needs. Workers should also be provided with safe working environments. Brands may also provide support towards local or regional economies by offering job opportunities in local areas. 
How to make sustainable choices when consuming food? 
After learning more about sustainability in food, the first steps you can take to "walk the talk" is to start by making sustainable food choices. If the amount of meat, fish and dairy is lessened in your diet, then animal agriculture practices, one of the biggest contributing factors to carbon footprints, can also be reduced. Here is a sustainable diet eating plan from MedicalNewsToday. As explained previously in this article, reducing food miles can also be a great way to make sustainable food choices. You can choose to eat seasonal food due to the fact that they are less likely to have travelled from overseas, and therefore have produced fewer air miles. Another way is to grow your own food or plants to add to your diet. Food such as herbs, vegetables or fruit not only have great nutritional value, but also help support plant life or unnecessary negative environmental impacts. 
For more information on food and sustainability, watch social entrepreneur and professor Hans Taparia's TEDX speech on the past, present, and future of food.
Leave a Comment