Top 5 hottest Taipei hangouts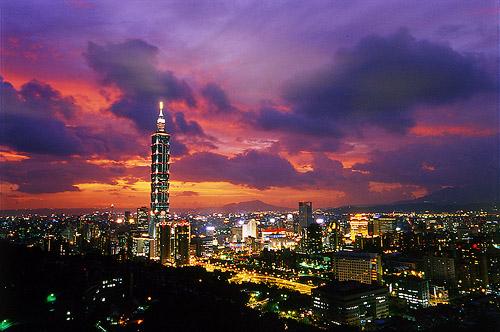 1. Songshan Creative and Cultural Park (No.133, Guangfu South Road Xinyi District)
Songshan Creative and Cultural Park, once a tobacco and wine factory, is now a space for creative events and exhibitions. Their current exhibition is Robot Kitty, where Hello Kitty lovers can see their favorite cat in robot form. Within the park is also a lotus ecology pond. This park is a great place to walk and spend your day outdoors.
2. Gasthaus Zum Adler (No. 142 Xinsheng South Road Sec 1, Xinyi District)
Opened by Bernard Soffner and his Taiwanese wife, the restaurant Gasthaus Zum Alder offers authentic food from the south of Germany. With options ranging from their most famous dish, the juicy and soft German Pig Hock, to Wieners and Spaetzle, this restaurant is perfect for a good, hearty family meal. Desserts include homemade gelato, cakes, and delicious chocolate-covered bananas.
3. Chen San Ding (Alley 8, Lane 316, Roosevelt Road, Section 3, Gongguan District)
As everyone knows, Taipei is the kingdom of bubble tea. However, there is one shop that reigns supreme. Chen San Ding, located on one of the streets of Gongguan Night Market, is a favorite among many Taipei locals. Once you have that first sip, you'll definitely understand why. If you are going to Gongguan, this is a must-try drink stand!
4. Caldo Cafe (No. 2, Alley 5, Lane 107, Fuxing South Road, Section 1 Daan District)
Caldo Cafe is a coffee shop and dessert restaurant, a great place to go for a chat with friends. The café's fresh-baked soufflés are their specialty, which includes surprising flavors such as green tea, oolong tea, and earl gray tea. The menu also includes their sandwiches, a tasty variety of teas, and waffles, most notably, the tuna waffle. Caldo Cafe is also known for its high quality aromatic coffee.
5. Treasure Hill  and Artist Village (No. 2, Alley 14, Lane 230 Dingzhou Rd. Section 3, Gongguan)
Taipei Treasure Hill and Artist Village, hidden away in the busy streets of Gonguan, is a quiet hideaway from the usual chaos of Taipei life. Here, artists, some of whom work and live in the village, create their masterpieces in small studios. Take a relaxing walk and explore the small alleyways and exhibitions if you want to discover the boho side of Taipei!
Leave a Comment