TAS alumna designer Alice Wang Interview
Alice Wang, TAS alumna ('02) is currently visiting TAS. After she graduated from TAS she started her own product design company, Alice Wang Design, which has now grown and expanded to include a team of 15 people. Here is our interview with her:
What are your thoughts on your time here at TAS? I was only at TAS for a year, the final year of high school. I spent most of my time in the Art department, so my best memories were during IB Art class with Ms. Catherine Ventura. 
Where did you go after graduating? I was the only person out of my entire year who chose to go to London, UK. Studied design at Central Saint Martins College of Art and Design.
Can you tell us about your company and what you do?
I started my design company four years ago and now have a team of 15. We design for a wide range of clients including restaurants, banks, travel agencies, food industry, museums and exhibitions. One of our clients, the famous mango ice – Ice Monster is probably one that most have heard of. On the side, we also work on various installations and research projects that reflects on certain social issues that happens among us.
How do you like your job?
I love my job, so I have no complaints! Of course there's the usual bits and bobs that gets in the way, but I wouldn't call them lowlights.
Can you tell us about a product you designed that especially stands out to you?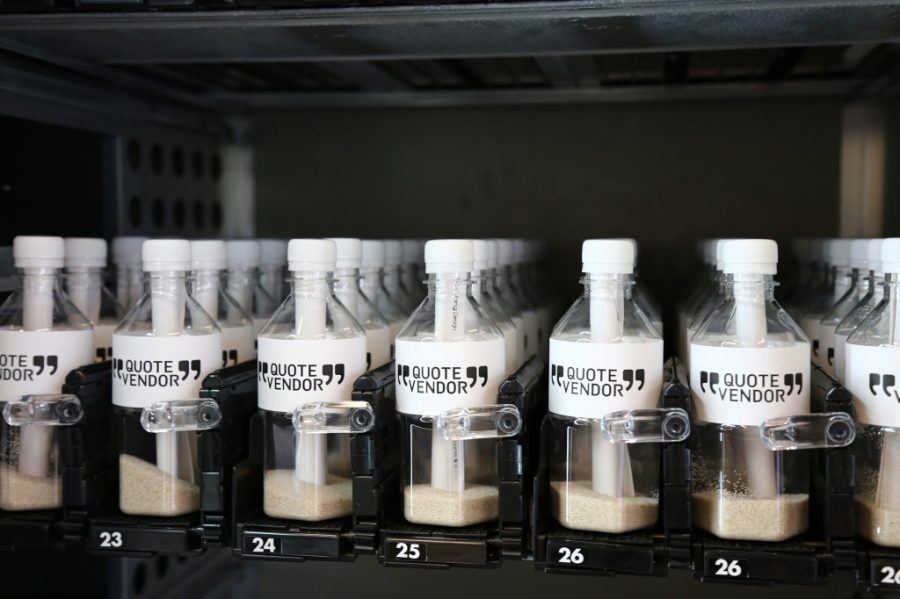 One of our most recent project – QUOTE VENDOR, where we used a vending machine to sell quotes which we've extracted from books and articles. Hopefully it will encourage more people to start reading.
Do you have any tips for students at TAS who hope to enter the design industry?
Well, design doesn't really have a clear right or wrong, so it can be difficult for some to grasp, however, it's the same reason why it's fun! Just make sure you have enough passion before you join!
Leave a Comment