MONEY MADE SIMPLE | College financial aid applications: FAFSA vs. CSS Profile
While the price of college continues to soar, financial aid can make higher education much more affordable to students and families. 
The keys to vast sources of student funding are the FAFSA and CSS Profile—the two application forms most U.S. colleges accept to determine a student's eligibility for financial aid. Here is a guide to both types of applications.
FAFSA
The FAFSA (Free Application for Federal Student Aid) determines your eligibility for federal grants, loans and other types of government assistance. This application is administered by the Department of Education and it is free of charge.
From the application, the government uses your family's financial information—such as income, assets and tax returns—to calculate the EFC (Expected Family Contribution), the amount it considers your family capable of paying.
Following your FAFSA submission, you will receive a Student Aid Report that includes the EFC. It will also be sent to the colleges you applied to, in order for them to determine your eligibility for financial aid. You only need to fill out one form for all the colleges you applied to.
Before receiving any news, you can get a free estimate of your eligibility for federal student aid on FAFSA4caster.
Any student who is a US citizen or an eligible noncitizen can apply for both the FAFSA and CSS Profile. It is a good idea to apply just in case, even if you don't think you qualify for aid.
CSS
The CSS Profile, is an application that most private universities use to measure your eligibility for non-federal financial aid. It provides access to a large source of funding that may not be available through FAFSA alone.
Administered by the College Board, it costs USD $25 for the application and one report to a school. It costs USD $16 for each additional report.
The CSS Profile requires more information about your family's assets than the FAFSA to get a broader picture of your assets. If your parents are divorced, you will need to submit information on both biological parents' assets separately.
The CSS Profile submission is open to both US and international applicants.
Submitting the CSS Profile will not impede your chance on receiving federal financial aid, so submit both applications if necessary.
Leave a Comment
About the Contributor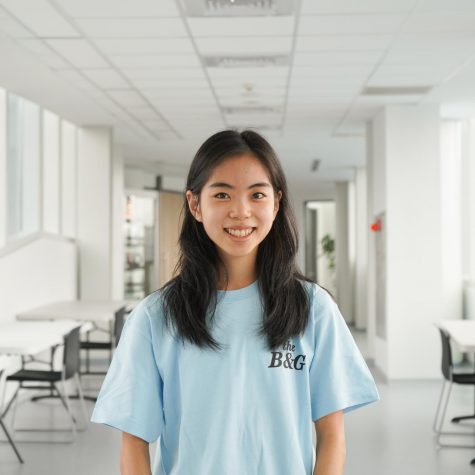 Lana L. ('22), Editor-in-Chief
Lana is the editor-in-chief of the Blue and Gold. She loves to indulge in books and romcoms. She also enjoys hiking and running outdoors. Economic inequality...