REVIEW | Best baking and cooking websites
During this period of social distancing, it can be hard trying to find things to do while staying at home. Activities like watching movies, reading and studying can get boring and frustrating after a while, but it is important to avoid going out to public places for the time being in order to protect our families and peers from the COVID-19 coronavirus.
There are many meaningful ways to stay entertained at home, including baking desserts and cooking your own meals. Whether it is with a friend, a family member or by yourself, cooking or baking is a meaningful way to pass the time.
There are endless possibilities when it comes to mastering your culinary skills. Many high quality recipes can be found online for free with detailed instructions, pictures and active reviews. Here are three of the best free websites for discovering and trying out new recipes at home.
Allrecipes.com
Allrecipes is an amazing website that has thousands of free recipes. Their recipes are divided into many categories, allowing users to conveniently and easily browse for foods suitable to their taste. This website provides great recipes for specific dietary needs, including gluten free and dairy free options. Resources such as member ratings and top recipes can be found on the website and memberships are also free. Members are allowed to save recipes on the website, post their own recipes, and add feedback and ratings. There is also a printing option provided for both members and non-members.
Recipe Goldmine 
Recipe Goldmine is a visually appealing website with tons of recipes to browse. It is a great place to go to for learning cooking basics and specific skill sets. There are articles that talk about ingredient substitutes, temperatures, measurement conversions, terminologies and recipe adjustments. The website also allows you to email recipes to yourself, and also provides videos with clear instructions.
FoodGawker 
FoodGawker is a very diverse website with recipes of all kinds. Its setup is aesthetically pleasing and a lot like Pinterest. There are a lot of photos showing each step leading up to the final product. The website allows you to filter recipes by ingredients, type of dish or diet restrictions.
Leave a Comment
About the Contributor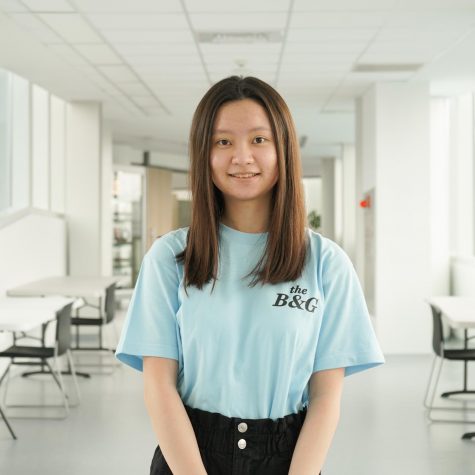 Sharon L. ('22), Managing Editor + News/Sports Section Editor
Sharon is a senior at Taipei American School and the Managing Editor and News/Sports Section Editor for The Blue & Gold. She enjoys reading fantasy...