Is Dazzling Cafe Worth the Hype?
Address: No. 11, Alley 7, Lane 205, Section 4, Zhongxiao East Road, Da'an District, Taipei City 
Sitting along the streets of Da'an District, The Dazzling Cafe is a well known Instagrammable spot for its eye-catching decorations and desserts.
Although the cafe is essentially based on a pink color scheme, there are still a variety of elements such as neon LED lights, geometric graphics and pastel-colored posters incorporated into the aesthetics of the cafe.
The menu encompasses a vast display of photogenic desserts, drinks and western meals. The most popular dessert, the honey toast, is a toast block made up of soft and chewy toast sticks drenched in honey. The sweet toast is topped with vanilla ice cream, strawberries, and whipped cream. These additional components make the toast a perfect dish for people with a sweet tooth. Overall, the honey toast did not disappoint and most definitely lived up to its expectations as the cafe's famed dish and I would recommend it to just about anyone willing to give it a try.
In regards to the staff, they were nothing less than polite and helpful. Each order only took about ten minutes before the staff would bring it over to your table. Moreover, for those searching for a picturesque spot for photos, there is no need to look any further. One of the friendly waitresses was nice enough to voluntarily take pictures for my friends and I.
Moving onto pricing, the desserts each cost around NT$300 and the drinks around NT$150. I would consider the meals to be a bit pricey but in regards to the portion, I don't find it unacceptable.
All in all, anyone looking for an aesthetically appealing cafe with appetizing desserts as a place to hang out with friends and family should certainly give Dazzling Cafe a try!
Leave a Comment
About the Contributor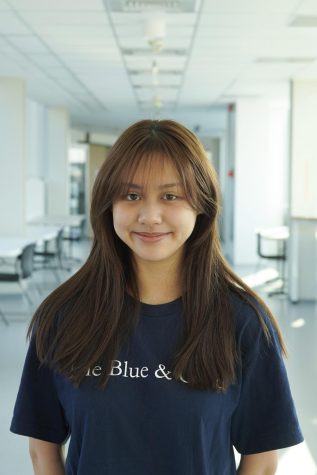 Abby C. ('24), Director of Social Media
Abby is the social media director of The Blue & Gold. She has lived in Taiwan most of her life and enjoys traveling, music, reading and playing with...