IASAS Art delegates prepare to collaborate with artists from other schools for the IASAS Art Convention
12 article delegates were selected by the Art Department to represent TAS at the Cultural Convention held by the International School of Bangkok (ISB). Delegates have opportunities to participate in workshops, gallery visits and make art collaboratively.
Every year, artworks from different students are showcased. This year, the IASAS Art delegates helped in selecting the art pieces for the IASAS Art Show.
While the art delegates are disappointed to not be able to travel this year, many are excited about being able to meet new artists from the other schools and learn from them. "I'm most excited about collaborating with other people on the projects," Emma K. ('23), a first time IASAS Art delegate, said.
The host school wanted to have the art delegates experience three concepts in this year's convention: Make work, share work and see work.
The "make work" comes in the form of the workshops that were planned by ISB with Thai artists. There is also an added component of collaborative art pieces where delegates will each work on a digital piece for an allotted amount of time then transfer it to a delegate from another school.
"Share work" is different delegates from different schools providing critique and sharing the Home Show. Normally, the 25 selected artworks would travel to the host school and be in a huge showcase. However, this year, each school puts up their own show with the artworks getting compiled into a catalog.
The last part, "see work," will be implemented with a gallery trip to team Lab, a design studio from Japan that works with digital projection. "It's a very aesthetic experience," Ms. Michelle Kao (she/her) , one of the teachers leading IASAS Art said. "It's also very interactive and whimsical and really gets people thinking about art in different ways."
Another component of this year's convention is called "Coffee with Alumni" which will be for sharing alumni stories. TAS has selected Lily Yang, the current art assistant who was an IB Artist that started as an IASAS Art delegate. Lily recently had her own art show (Victoria's YouTube link)that many TAS students attended.
Ms. Kao hopes that tas delegates are able to learn from this experience and find that art is everywhere. "By mixing and mingling with different artistic, people from different grades, by seeing artwork, it really broadens their horizons as artists," she said.
"There are a lot of uncertainties but hopefully the IASAS Art Conference will turn out well" Alex H. ('22), a second year IASAS Art delegate said.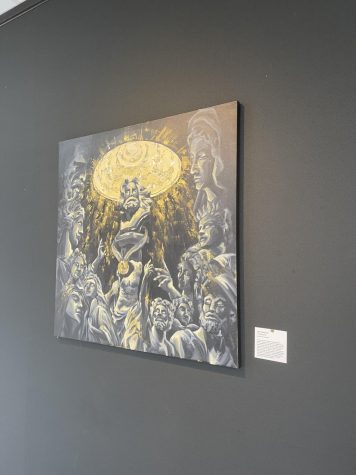 Leave a Comment
About the Contributor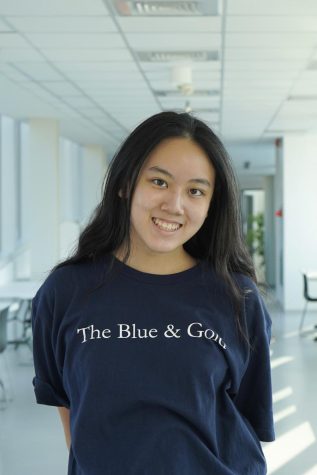 Ariel L. ('23), Print Managing Editor
Ariel is the Blue & Gold's Managing Editor of Print. She has lived in Taiwan for most of her life and spends her free time reading, sewing and watching...